Network Transformation Services
Service provider network evolution, infrastructure engineering, design and deployment
With experience in planning and delivering large and extremely complex greenfield upgrade and expansion projects, our Network Transformation team is dedicated to being your trusted partner for critical architecture evolution, network deployments, infrastructure management and engineering projects. We optimize new technologies - while recapturing value from old technologies - and our world-class project managers deliver projects on time and on budget.
Turn to our Network Transformation team to:
Extend your team's bandwidth for design of PON, HFC, fiber deep, DAS, CRAN, WiFi, macro and small cell wireless and FTTx networks
Assess readiness for new architectures like DOCSIS 3.1, DAA, remote PHY and CCAP virtualization
Model architectural options and develop roadmaps for network evolution
Implement technology with designs and processes that result in saved space, time and OpEx
Manage the complexities of construction, logistics and decommissioning
CommScope services for painless network evolution
CommScope offers a comprehensive set of services to help operators at each stage of their journey toward a sustainable and flexible network—as well as certified program managers and multi-vendor systems integration expertise for the entire journey.

Plan
CMTS/R-PHY scaling
Spectrum and frequency planning
CapEx and OpEx modeling
Workshops and training
Readiness audit - DOCSIS, DAA, PON, FTTH
Plant assessment
Video strategy
Virtualization
Logistics/Material Management
Design
Engineering and system architecture
ISP (inside plant) site specific—integration and engineering design package (EDP)
DAA (distributed access architecture) leaf/spine EDP
ISP node combining plans
OSP (outside plant) design
Wireless (DAS, CRAN, WiFi, macro and small cell)
Optical link and wavelength design
Surveys/walkouts/as-built
Implement
R-PHY CER and CMTS upgrades
Install and configuration: spine/DAA switches, timing servers
RPD node: RPD modules: install/upgrade, testing
Fiber: OLT install/commission, splicing, termination, patch panels, management, infrastructure, characterization, and ONU testing
Interoperability and performance testing
ISP integration services: survey, power, install, configuration, commission, test
ISP migration services: onsite and remote
OSP construction and materials management
Reclamation/recycle/recertification
Operate
Staff augmentation
Network optimization
Recent build quality control
Traffic study and health checks
Field training
Technical support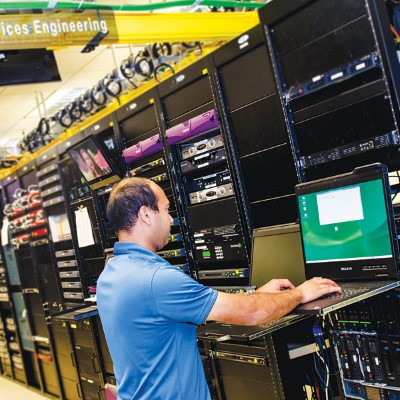 Revolutionizing broadband in the land down under
Case Study
Delivering an open access broadband network to the entire Australian continent presents a significant challenge. Based on our track record around the globe for designing, deploying and operating HFC networks, nbn turned to CommScope to help them deploy, integrate and bring their world-class broadband network to life. Meeting the demands of an aggressive schedule and overcoming numerous obstacles along the way, our team continues to work alongside nbn to bring the high-speed broadband network to millions of Australian homes and businesses.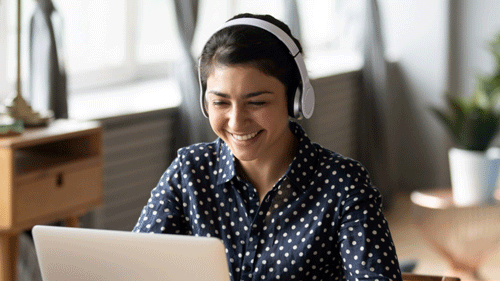 Cable Network Performance and Capacity Improvement Services
Brochure
CommScope offers a variety of services - both remote and onsite - that can help cable operators optimize the performance of their network with impacts that can be experienced in some cases in a matter of days!
Wyandotte Municipal Services, Michigan
Case Study
A newly upgraded all-fiber broadband network will ensure Wyandotte has the digital foundation to support the community's growth for generations to come.