Bringing high-quality broadband services to everyone, everywhere
Broadband is so critical to society that it's becoming known as the fourth utility. For network operators, the time is now to bring broadband to every community and everyone, no matter where they live.
CommScope is helping service providers build end-to-end FTTH and FTTX networks that enable broadband for everyone. For locations and deployment scenarios that are hard to serve with traditional approaches, we are uniquely positioned to deliver optimized next-gen PON hardware, software, and fiber connectivity solutions that make network deployment fast and easy, while lowering total cost of ownership (TCO) and reducing skilled labor requirements.
What's next?
Broadband for Everyone Accelerate Program
Federal and state funding can help accelerate your FTTH projects, but the process can be confusing. The Broadband for Everyone Accelerate Program provides expert help throughout the lifecycle of federal- and state-funded FTTH projects. For service providers, that means government-funded projects flow smoothly from start to finish. Learn more

Broadband for everyone topics
Government funding
Billions of dollars in federal funds and grants may be available to help fast-track broadband network projects. To make broadband for everyone a reality, CommScope is helping service providers maximize these funding opportunities and get the most out of every dollar.
Learn more.
Municipalities
Delivering on the promise of broadband for everyone means connecting people wherever they are. From airports and train stations to smart cities and smarter classrooms, municipal broadband initiatives play an important role in extending high-quality connectivity to previously underserved locations. CommScope is here to help municipalities get their broadband projects off the ground and ensure their networks are optimized for both quality and cost.
Utilities
Utilities and co-ops have a key asset that can help make broadband for everyone a reality: existing infrastructure, facilities, and rights of way needed to build out fiber networks. They also have the direct customer touch it takes to bring broadband directly to the subscriber doorstep. CommScope helps utilities add broadband to their service portfolios and keep their customers connected to what's next.
AltNets
Alternative network providers are infusing the broadband services market with new levels of innovation as they race to connect underserved consumers and markets. The key to their success lies in the ability to reduce the inherent risks that come with new fiber network investments, while winning the hearts and minds of their subscribers with compelling, high-quality services. CommScope has a proven portfolio of actives, passives, and expertise to help AltNets deploy fiber quickly while minimizing risk—connecting and retaining customers. Learn more.
Why CommScope?

Deploy fiber faster
CommScope offers an end-to-end FTTH portfolio that's designed to accelerate fiber deployment and speed time to market.

Improve staff productivity
Our FTTH solutions are designed to make things easier for the technicians who deploy fiber, provision services, and maintain networks.

Maximize TCO
We help service providers solve the unique economic challenges that are common in rural and remote broadband markets.

Improve Sustainability
Our industry-recognized corporate responsibility and sustainability combined with a full product lifecycle approach enables a sustainable broadband future.
Explore broadband for everyone solutions
NOVUX
The NOVUX™ modular FTTH ecosystem is built to speed and streamline fiber deployment. It's the industry's first solution that helps service providers make broadband for everyone practical by supporting more applications and deployment scenarios with less inventory—and a much lower learning curve for technicians. Learn more.
Prodigy
CommScope's Prodigy™ hardened connectivity system provides a universal small form solution that can help service providers speed and simplify their rollouts of broadband for everyone. With Prodigy, customers need only one cable assembly that can be adapted for a variety of connector types—making installation and ordering fast and easy while reducing training requirements and accelerating fiber deployment. Learn more.
Cloud-to-edge PON solutions
CommScope's cloud-to-edge PON platform provides a flexible, open, and agile solution that is designed to overcome the obstacles that can impede the rollout of broadband for everyone. It helps service providers accelerate time to revenue, improve total cost of ownership, reduce complexities, and evolve their FTTH and FTTX networks faster than ever before. Learn more.
Professional services
CommScope has more than 1,300 experts in over 30 countries who have helped design, deploy, and evolve broadband networks for service providers of all kinds—in every corner of the world. We view every customer engagement as a partnership, and we measure our success on our ability to help customers execute their network projects successfully.
FTTH network ePlanner
Learn how CommScope's new FTTH network ePlanner can help you make critical connectivity decisions and create a customized network that's ready for the future.
How do fiber deployments support sustainability goals?
See how CommScope is leading the way in helping customers build a more sustainable broadband future.
View Interactive Infographic
HeliARC™ Fiber Optic Cable
Brochure
HeliARC fiber-optic cable puts broadband service providers ahead of the curve in rural FTTH deployments.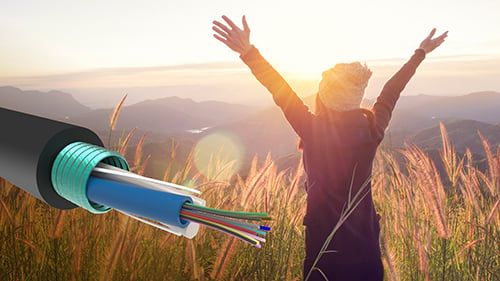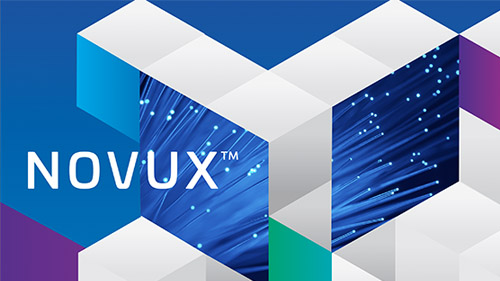 Discover the NOVUX ecosystem—the future of FTTX
Explore how you can accelerate fiber rollouts and respond quickly in a rapidly changing and competitive network environment with the NOVUX ecosystem. It performs today—and is ready to respond to the future.
Why build a new network the old way?
See how you can leverage the benefits of a modern, software-defined PON architecture without all the complexities.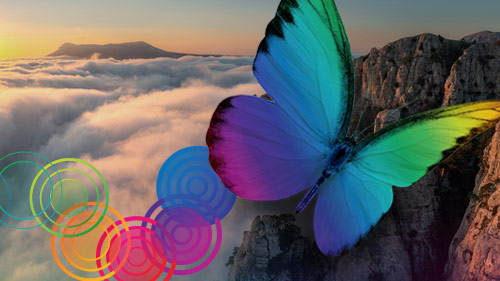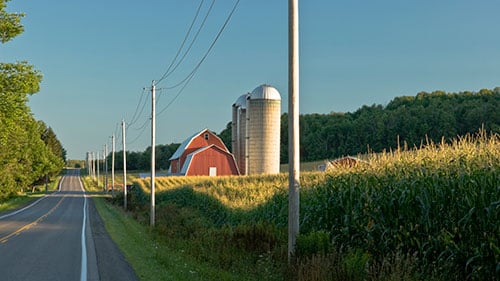 Rural fiber distribution TAP architecture
White paper
Explore how the tap network architecture option can help overcome the unique challenges of rural fiber-to-the-home (FTTH) networks.
Fiber indexing: the future of FTTX deployments
Find out how fiber indexing can increase the speed of deployment while reducing your overall costs for fiber to the home (FTTH).
WEBINAR:
FTTH & BEAD Funding for Rural America
Thursday, July 13, 2023