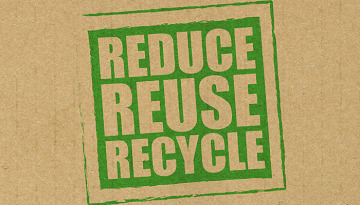 As communicated in a previous blog, we dedicated the entire month of April to the Earth Day celebration and raising sustainability awareness. CommScope employees were encouraged to take part in an employee and family contest and in activities organized at our facilities.
CLICK TO TWEET: In this blog, Zuzana Pospechova recounts how CommScope facilities came together for 2019 Earth Day celebrations.
Employees and their families participated in many different activities arranged by individual facilities – including planting trees and flowers; educating employees and their families how they can protect endangered species and/or contribute to keeping their environment clean, green and sustainable; carpooling or cycling to work; conserving energy and natural resources; recycling and much more.
This 2019 Earth Day Activity Album recounts how CommScope facilities came together for 2019 Earth Day celebrations. Here are some highlights of the celebrations as well as a few additional ideas implemented at our facilities around the world:
In Manaus, Brazil, employees and family members planted 30 trees and created an ecological trail in the Sumaúma State Park for all visitors to enjoy.
Multiple US facilities adopted e-waste recycling programs, collecting thousands of pounds of old electronic equipment from the plants as well as employees' homes.
The Buchdorf, Germany facility installed several different bird houses to support local birds. In addition, multiple insect hotels were installed to preserve different insect species.
In Agrate, Italy, our employees swapped out pod-based coffee makers for regular grounds-based coffee makers, saving 11,000 pods of trash per year.
In Campbellfield, Australia, our teams cut down on printing, switched from single-use cups to reusable cups, and conserved energy by putting computers, printers and similar items in "stand-by" mode when not in use.
Our Kessel-Lo, Belgium, facility launched a bicycle leasing program to encourage employees to bike to work.
Multiple facilities in Mexico organized Earth Day celebration events including workshops and drawing contest for children to raise environmental awareness in the youngest generation.
"On Earth Day and throughout the year, we encourage people to do all they can to improve the health of our planet. Our CommScope Earth Day initiatives have spurred innovations in green practices, waste reduction and recycling, energy conservation and many other areas. We encourage our employees to continue to develop innovative environmental sustainability practices that support a healthy planet for all of us," said Livia Nascimento, vice president for Sustainability and Compliance at CommScope.
Some of our employees and their families also participated in CommScope's "Protect Our Species" Earth Day contest. We attracted 112 submissions from across the globe. Employees shared their creativity and commitment through artwork, poetry, videos and other media that represent how they can be more sustainable in their daily routines and encourage others in their community to protect endangered species.
Overall, our Earth Day activities demonstrated commitments by CommScope and its employees to make the earth a healthier and more beautiful place.
Stay tuned! The regional winners of our 2019 Earth Day contest will be announced soon.
Additional resources: