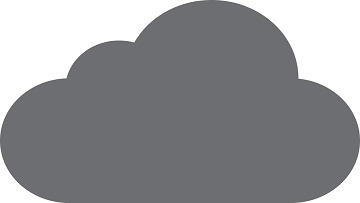 Cloud computing is growing at a rate of 18 percent a year with no signs of slowing down. That's not so daunting of a fact if you start from with a clean slate and build your network exactly as you need it. But usually, operators are working to scale up a network they have in place.
This poses several challenges for operators, outlined here:
The sheer fiber density required for today's spine-leaf architectures can be overwhelming -- so overwhelming, in fact, that it can create cabling chaos if not properly planned for with a fiber panel solution. It needs to provide not only density, but also ample connector access, organized cable routing and modular scalability.
High-density, high-functionality splicing
As the density of fiber cabling has increased in cloud data centers, it has commanded strong enhancements in connector density of fiber panels, and density and functionality of splicing hardware. All too often the functionality piece is overlooked. Fiber must be protected, routing paths must be clear, mounting positions need to be accessible and installation materials must be easy to work with. All of this must be accomplished while significantly reducing the installation time on a per fiber basis.
With the advent of rollable ribbon technology in high fiber count cables, it has effectively doubled the fiber density of these cables while maintaining the same outer diameter, allowing for reuse of existing pathway spaces. This has upped the ante for fiber termination and splicing hardware used with those cables forcing a doubling of capacity while still being user-friendly.
Flexibility with scalability
Anyone who's worked in infrastructure construction knows that fiber counts and fiber pathways can change during a given project. Rack space can be scarce and can change locations. Fiber counts can change rapidly to meet increasing capacity demands. This requires fiber solutions with increased flexibility designed into the solution that affords not only the flexibility to accommodate changes, but also the ability to scale as capacity demands increase.
CLICK TO TWEET: Find out the 4 biggest challenges in designing a cloud data center.
To learn more about these challenges and how to overcome them, visit this handy site to learn the solutions available. You can also comment here; what challenges are you running into?