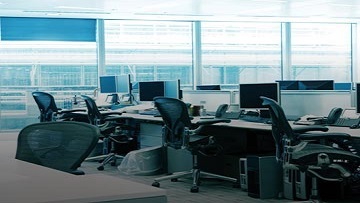 Editor's Note: As we say good-bye to 2018, we look back at some of our most shared blogs of the year. We covered a wide range of network infrastructure topics, and we hope you enjoy revisiting some of these popular posts. This blog first appeared on February 19, 2018.
If you asked me 20 years ago if lighting would ever be on the network, I probably would have looked befuddled and asked, "Why would lights need to be on my data network?" Thankfully no one ever asked me, so I'll never have to answer for my lack of vision.
CLICK TO TWEET: CommScope's Ronna Davis takes a look back at 2018 and showcases a PoE lighting webinar we co-hosted with Philips Lighting.
Fast forward a couple decades and amazing developments in the lighting and information industry have changed the way we think. Energy saving, color mixing LED bulbs, advanced system controls, the development of Power over Ethernet and our insatiable desire for actionable information are creating a lighting revolution.
PoE lighting solutions offer additional benefits above traditional and wireless lighting control systems. If you are undergoing a deep remodel or a new build, PoE is a great alternative to traditional AC powered lighting. It offers power and data over one low voltage media. Not only can you power the light with PoE but the building sensors as well, avoiding sensor battery replacement maintenance throughout your facility. PoE is a Class 2 low voltage service, meaning it is less labor intensive to install. Additionally, utilizing high-performance data cable for your lighting infrastructure offers assurance that you'll be ready to deploy future higher bandwidth technologies with ease.
PoE lighting deployments require involvement of new stakeholders both internal and external to your organization. This means that utilizing an integrative inclusive process for analysis, design and implementation is required.
Facilities management is typically responsible for lighting in a commercial building. They generally have the most lighting expertise in an organization, they are critical to involve early.
Your IT team should also be involved early since the lighting will be on the network. They'll need to address infrastructure, connectivity, security and integration.
Because PoE lighting offers benefits for many of the building users, it may be important for you to involve stakeholders such as Corporate Sustainability or Customer Service.
Additionally, you'll want to engage partners that can support your goals. CommScope is collaborating with Philips Lighting so we can best help our customers to prepare for, and deploy, PoE lighting. We even recently installed Philips' connected lighting system in one of our own facilities in Madrid. Philips Lighting has a long history in the lighting business, a vast portfolio of solutions, global reach and most importantly of all, a commitment to collaboration and the integrative process, which is so imperative for successful deployments. Here's what Kate Wickham, Vice President of Connected Indoor Lighting Systems and Services at Philips Lighting, says: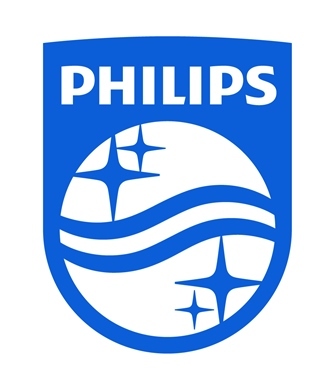 "At Philips Lighting, we understand that your office lighting has a profound effect on the wellbeing, productivity and vitality of your employees. Effectively lit, attractive environments save you energy as well as help you to enhance your image, help you to recruit and retain high-value employees and increase the total value of your building. Our connected lighting systems take your investment a fundamental step forward by offering an infrastructure that provides the high-quality, reliable illumination you expect from the world leader in lighting, and also creates a smart, high-bandwidth communication platform for unlocking new value for your business. Thanks to our collaboration with CommScope, we are able to deploy a tested, robust and future ready connected lighting system that may be integrated with other systems in a building, making lighting an integral part of how you support your business."
Want to learn more? CommScope and Philips Lighting hosted a PoE lighting webinar sharing more information about PoE deployments. If you are thinking about installing a single infrastructure that can support both power and data requirements, then this free webinar available on-demand will offer useful guidance. In advance, check out my "PoE in the Enterprise Ecosystem, Volume 1" blog for more information. Leave me a comment with any questions.