What is a leader? We all have certain personas that leap to mind when asked this question. Some examples are
political leaders, technology leaders, thought leaders, business leaders and organizational leaders
. Leaders are known to be ahead of others in some measureable way, but perhaps more important is
they lay out for us a new perspective or path to follow
—they lead.
Recently, CableLabs® asserted a leadership role in the cable industry. We all recognize CableLabs as a technology leader and respected research and development consortium; however, this time they chose to lead in the arenas of sustainability, reliability and energy. The path they chose, and invited us to follow, is the deployment of a PEM-based hydrogen fuel cell for backup power. This 8-kilowatt unit is designated to provide sustainable backup for CableLabs' CMTS (cable modem termination system) in their Louisville, CO labs.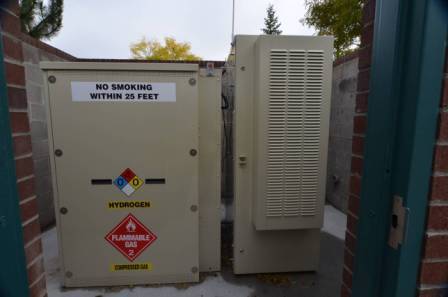 Why is this leadership? Many understand the benefits of reducing our reliance on fossil fuels, but few have taken decisive action to do so. Many desire the added reliability of a backup system that does not rely on mechanical parts, but few have yet to investigate the available solutions. CableLabs has stepped out in front of the broadband/cable television industry, and is modeling how critical infrastructure can be backed up reliably, cost effectively and sustainably.
Every industry needs leaders. CableLabs has shown once more how to assert that role.
CableLabs is a registered trademark of Cable Television Laboratories, Inc.