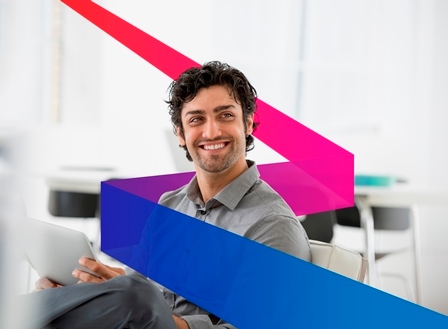 Readers familiar with the "hype cycle" will know that new technologies go through a process when they first emerge. Initial excitement leads to over-inflated expectations, which ultimately crashes before the hard work of getting to widespread adoption occurs (if it does). When I look at 5G, we certainly have seen the early irrational exuberance of all the wonderful things 5G will do. We also have passed through the depression that occurs when we realize, "Hey, this is going to be tough to pull off." But we are now on the upswing, and I expect 2018 will be a productive time when we really start sorting out what's possible from the hype. Reality hit when 3GPP finalized the non-standalone 5G New Radio standard, enabling further developments.
2018 will be a time for pragmatism, a time to get down to what's really possible. That is why densification, virtualization, optimization and simplification of networks will continue to be at the forefront of operator goals for the coming year. While not new, those are important initiatives as operators maximize their network investments and build a bridge to next generation technologies.
As 2018 dawns, CommScope also is seeing the spirit of experimentation among customers, as test beds and trials build steam. All of this testing makes it clear that 5G is bringing new market dynamics and opportunities, but significant challenges need to be surmounted. I see the following three areas as key.
Convergence toward new business models, use cases
Network convergence of wireless and wireline is real. Many of our customers are re-organizing around this concept, breaking down silos within their company as formerly separate businesses come together. Traditional wireline people are coming into wireless, bringing expertise in fiber connectivity. Many operators are focused on driving fiber deeper into their networks to enable Centralized or Cloud RAN (C-RAN) architectures and large-scale small cell deployments that bring the fiber hop-off point closer to subscribers.
MSOs and neutral host companies with existing fiber networks are monetizing them by selling access for small cell backhaul. Some are even building their own small cell networks and leasing them out to wireless operators. Unlikely partnerships are forming between cable companies, wireless providers and neutral hosts. Market dynamics are in flux which, of course, can create anxiety but also points toward new opportunities.
CLICK TO TWEET: A Time for Pragmatism: Wireless Industry Trends in 2018
There's also convergence of licensed and unlicensed spectrum as new frequencies like 3.5 GHz, one of the global 5G bands, open up. The Citizen Broadband Radio Service (CBRS) in the US will support both licensed and unlicensed users and enable new use cases such as private and wholesale LTE networks. A manufacturer could deploy a private LTE network in 3.5 GHz to wirelessly control robotics in a factory. Or a neutral host could deploy an LTE network in a stadium or shopping mall and sell capacity to service providers. Lots of new business cases and use cases being talked about in 3.5 GHz.
The road to 5G is paved with LTE
For the traditional cellular market, the goal of enhanced mobile broadband is still being driven by LTE evolution. With carrier aggregation proven and deployed in the field, LTE is reaching very high speeds with 100 Mbps+ downloads and uploads. In fact, "Gigabit" LTE sites are already appearing. LTE latency is often below 20 milliseconds in many parts of the network. For years to come, LTE will continue to be foundational and the underpinning network of the "network-of-networks" that 5G promises. Someday, 5G will become the primary macro network technology, but it will likely start as a capacity enhancement for demanding areas with high concentrations of users as well as driving new use cases for vertical applications.
5G definitely will be used for the Internet of Things and very low latency applications. These use cases will first appear in applications such as industrial manufacturing with robotic manufacturing coordinated wirelessly with ultra-low latency. The real promise of 5G is a combination of high speeds, low latency and low power devices. Architectural changes in 5G will enable operators to select fronthaul options that optimize for best latency or throughput performance. We'll see these coming in stages, with specific use cases based on vertical markets. Cellular mobility, logistics, manufacturing and healthcare will all have their specific requirements.
Those pesky small cells…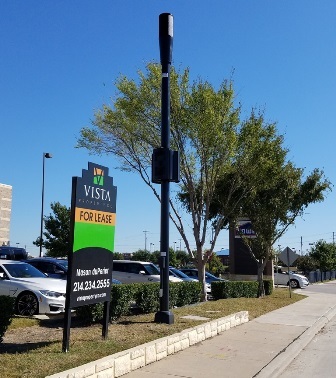 The whole industry has been talking about this challenge for a while, but small cells are still just too hard to deploy. Site acquisition is a huge challenge. We're starting to see larger volume projects, but it still takes longer than anyone wants. Zoning processes that last 12 months or more are just too long. My hope for 2018 is real movement on nationwide efforts to standardize and speed small cell deployments. Let's agree on a common set of siting rules, nationalize roles and compress timelines for the plotting cycle of new sites.
Everyone also knows about the challenges of millimeter wave bands. Signal distortion is rampant in the higher frequencies. Fixed wireless access in mmWave is a good case for the use of Massive MIMO and active antennas. I expect to see active antennas emerge in 2018 for bands above 6 GHz for fixed wireless and low mobility applications. That said, traditional antennas with multiband and beamforming capabilities are still fundamental to wireless networks. This also is a site acquisition issue, more specifically a tower space acquisition issue. Towers are crowded. If operators want to add new spectrum or technologies, they need to find space. Typically, this means antenna replacements that support existing frequency bands plus add the new ones. Any device that goes on a tower today must be fit for multiple purposes and future-ready.
Of course, many other technological discussions are ongoing in the wireless world. This year we will see significant progress in defining 5G both as a standard and for real-world implementations. The initial hype has deflated, a necessary step towards the practical discernment of how we all are going to make 5G a reality. At CommScope, we are energized and working closely with customers to solve their pressing network challenges while collaborating for the next generation of wireless. 5G isn't here yet, but it's fun figuring out how to make it happen.