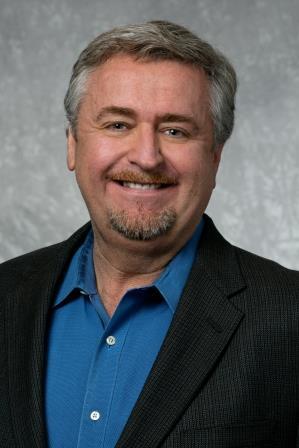 The following is excerpted from an interview by Jean-Jacques DeLisle, editor of Microwaves & RF magazine, of Philip Sorrells, vice president of strategic marketing, CommScope, which was published November 17 by the magazine. See
the complete Q&A
for more.
Jean-Jacques DeLisle: What devices are most critical to the wireless infrastructure industry?
Philip Sorrells: It is challenging to identify one or two pieces of equipment that are the most critical. Every device in the radio-frequency (RF) path can have a big impact on network performance. After spending billions of dollars on spectrum and network infrastructure, the last thing wireless operators want is a loose or poorly made connection that degrades network performance and quality of service (QoS). But that is exactly what can happen in extra-sensitive LTE networks.
JJD: What are some of the barriers and limitations to the latest network technologies?
PS: LTE is an interference-limited technology, meaning the most significant barrier to optimal performance is signal interference. One of the most disruptive causes of interference is passive intermodulation (PIM). PIM is a performance-degrading phenomenon that can result in degraded voice quality, dropped calls, and reduced data throughput. The effects of PIM can be significant—for example, just a 1-dB drop in uplink sensitivity due to PIM can reduce wireless coverage by 11%.
Network operators are advised to take a multi-prong approach to preventing PIM. Numerous resources are available to help avoid PIM-related performance issues. These resources include an online certification program for installers and field engineers, system calculators for network designers, and PIM-limiting, performance-assuring infrastructure solutions. In addition, there are passive components designed specifically to operate as low-PIM alternatives, such as splitters, couplers, and other RF components. They enable operators to achieve and maintain effective network performance while supporting cost-effective business practices in distributed-antenna-system (DAS) applications.
JJD: What current trends are happening around DAS adoption?
PS: The indoor space is the last frontier for wireless. About 80% of mobile sessions originate inside buildings, but only about 2% of the world's business enterprises have a dedicated cellular system. Wireless operators have already deployed DASs in many of the largest public venues, such as airports and stadiums. Now, the move is to medium-sized office buildings, high-rises, college campuses, and healthcare systems.
Although distributed antenna systems are well-proven solutions for adding coverage and capacity, innovations for simplifying the solution have been slow. The lack of simplification has meant longer deployment time, expensive engineering skill-level requirements, and notoriously difficult optimization. Every step in traditional DAS deployment can bring extra expense and delayed return on investment. Operators continue to use DAS, however, because of the pressing need to offload traffic from the macro-network and deliver a superior customer experience.
Read the complete interview at http://mwrf.com/semiconductors/interview-philip-sorrells-commscope-s-vice-president-strategic-marketing.