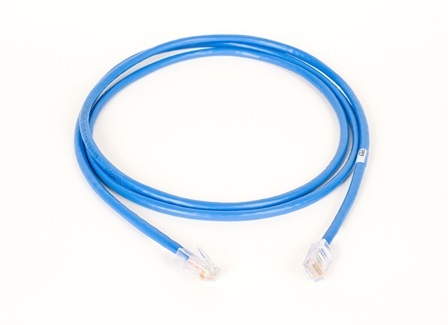 In a significant milestone for global network infrastructure, all six parts of the 3rd Edition of ISO/IEC 11801 were approved for publication by national votes on September 9, 2017. The new standard is poised to redefine the infrastructure that underpins modern telecommunication infrastructures in buildings and data centers.
In what is perhaps one of the most significant updates since the introduction of the ISO/IEC 11801 standard (originally published in 1995), the 3rd Edition upgrades the minimum horizontal cabling requirements in offices from Class D (Category 5e) to Class E (Category 6). It also recommends Class EA (Category 6A) cabling to support applications with data rates exceeding one gigabit per second, as previously reported in my blog "Category 5e to become obsolete for offices." This fundamental upgrade comes at a time when an increasing number of devices are becoming available with 2.5GBASE-T, 5GBASE-T and 10GBASE-T ports, such as the newest generation of IEEE 802.11ac wireless access points, machine vision cameras, and high end desktop workstations.
CLICK TO TWEET: Approval of international standard points the way for next generation network infrastructures

A key update for optical fiber is the addition of OM5 fiber cabling to enable cost effective options for high speed migration over multimode cabling, as I had also previously reported in my blog "The future of multimode has a new name – OM5". The inclusion of OM5 comes at a time when the short-wave division multiplexing technologies that OM5 is designed to support are expected to be the next area of focus for multimode in IEEE. An IEEE Call For Interest to develop specifications higher speeds over fewer multimode pairs (for 200 Gbit/s, 400 Gbit/s and beyond) is expected shortly.
In another significant development, the introduction of the ISO/IEC 11801-6 standard for Distributed Building Services is designed to support the increasing number and variety of connected devices in various types of customer premises. It specifies a flexible connectivity infrastructure that enables support of Internet of Things technologies as well as the diverse number of devices distributed throughout customer premises, such as wireless access points, security cameras, access control systems, sensors, and other connected end points.
The new ISO/IEC 11801 series 3rd Edition "Information technology - Generic cabling for customer premises" will be comprised of the following six Parts:
ISO/IEC 11801-1 Part 1: General Requirements (in support of the other Parts in the series)
ISO/IEC 11801-2 Part 2: Office premises (together with Part 1, supersedes ISO/IEC 11801)
ISO/IEC 11801-3 Part 4: Industrial premises (together with Part 1, supersedes ISO/IEC 24702)
ISO/IEC 11801-4 Part 3: Single Tenant Homes (together with Part 1, supersedes ISO/IEC 15018)
ISO/IEC 11801-5 Part 5: Data Centers (together with Part 1, supersedes ISO/IEC 24764)
ISO/IEC 11801-6 Part 6: Distributed Building Services (new Standard, applicable to all premises)
Publication of the new ISO/IEC 11801 3rd Edition series is expected in or before November 2017. In the meantime, let me know what you think or if you have any questions.