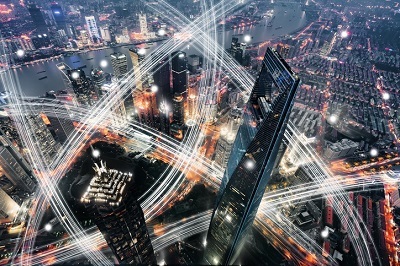 (Note: The following has been submitted as a guest post to CommScope Blogs by Mark Monroe, executive director of the Infrastructure Masons. Opinions and comments provided in this guest post, as with all posts to CommScope Blogs, are those of the author and do not necessarily reflect the views of CommScope.)
A colleague told me last week that his kids weren't interested in data centers and fiber network intricacies. "As long as this works, I couldn't care less," said one teenager, holding up his cell phone. That's the attitude we've developed about electricity, clean water, air or car transportation, shipment logistics, even food supplies and public safety. These services are so common they're considered utilities, and we rarely think about them. A massive construction effort is underway: the digital infrastructure project is as important as the foundation of a house, yet most people don't know it's there.
Foundations are critical in any industry. The original masons were builders, skilled tradesmen who guided their craft, networked, trained others, and exchanged knowledge and techniques to help improve the trade. The institutions that stood on the foundations built by the masons conducted the business, entertainment, culture, economics, and information exchange that have driven human advancement and prosperity for the last thousand years.
CLICK TO TWEET: These are exciting times in the digital infrastructure industry.
Infrastructure Masons was founded with this challenge in mind. The iMasons fundamental statement is "a professional society where builders of the digital infrastructure connect, grow, and give back." iMasons is an organization of individuals. We encourage members to "leave your company at the door" as much as possible, and interact with your peers to improve your own network of contacts and your knowledge of industry challenges, and to contribute to causes that advance the profession and the industry.
Today's digital infrastructure requires the same human capital investment to have a long-lived industry. The Advisory Council of Infrastructure Masons identified people as the number one issue for the digital infrastructure industry. Finding, training and retaining good people are the key challenges for the next few years. As one member put it, "we have to make data centers 'sexy' again." Building a diverse workforce is also critical to these industry leaders, one that includes many more women and minorities to include different viewpoints and ideas that are critical to the progressing industry.
Infrastructure Masons was created in September 2016 and has built up a member roster of more than 1,400 people from 43 countries. Founder Dean Nelson recruited some of the biggest names in the industry for an End User Advisory that will help steer the nascent group. Companies like CommScope jumped in to provide funding and more guidance via the Founding Partner program. These generous corporate partners give the iMasons organization the flexibility to find the highest impact programs, and to bridge from startup to fully member-supported the vision for how iMasons will operate long-term.
To that end, iMasons is coming to your town, or at least where we see a concentration of members. Meetings are planned in Dallas, the Bay Area and Northern Virginia in the second half of the year. The events include lots of time for networking, workshop time where attendees work on actual iMasons projects and papers, and are usually scheduled around industry conferences to leverage travel and participation time.
Members can also contribute to the iMasons fund, an arm of the iMasons organization that seeks to make charitable donations or small investments that move the industry ahead and support the goals of connecting, growing and giving back. Any member can suggest projects to be funded by the iMasons Fund, and all members get to vote on ideas that are submitted for funding to insure the projects align with the group's goals.
These are exciting times in the digital infrastructure industry. Come join the Infrastructure Masons and help move the industry forward!