Many wireless operators are beginning to deploy new antennas for LTE, and they are asking if these antenna configurations will be optimal and "future proof" for LTE-Advanced. Most carriers who are deploying LTE in the high frequency band today are using antennas that have two dual pol arrays inside a single radome. They are using one of the dual-pol arrays for 2X2 MIMO on the downlink and both of the dual-pol arrays on the uplink, where they are implementing four branch receive diversity. In the future, operators are expecting that the second set of dual pol arrays can be used for 4X4 MIMO by adding another set of transmitters to the system.
Typical questions that we are hearing from customers about "future proofing" antenna configurations are: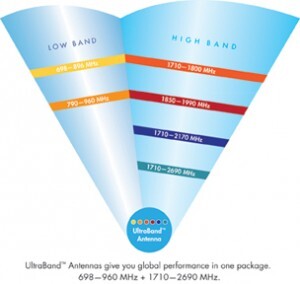 I understand that LTE-Advanced has new, additional, features such as Multi User MIMO. How is this different than the Single User MIMO that is implemented in LTE?


Are the requirements for MU-MIMO different than they are for SU-MIMO, and if so, is the antenna configuration I am currently implementing the best choice?


If I need two dual pol arrays, is stacking them one above another possibly better than placing them side-by-side, which is the current practice?


Is there any benefit to having the dual pol arrays in separate radomes and spaced apart from one another?


What is the best all-around antenna configuration for an "LTE-Advanced-ready" deployment?
These are all good questions and worthy of detailed answers, which we provide in the latest CommScope white paper, What base station antenna configuration is best for LTE-Advanced?.

CommScope stays abreast and participates in the latest developments in wireless standards, not only to enable innovation in our products, but to be sure that when our customers come to us with difficult questions and problems, we can provide the right solutions, together. For example, our involvement in LTE rollouts and standards led to our development and launch of the new Argus™ UltraBand™ antenna, which we believe is the best all-around antenna configuration for an "LTE-Advanced-ready" deployment. This new antenna is 4x4 MIMO ready and has four branch diversity. UltraBand can support multiple frequency bands now and in the future as new standards and bands emerge.
Do you have a question not answered in our white paper? Let me know in the Comments section, and I will try to provide an answer.