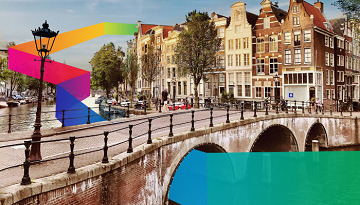 In the Netherlands, Branchevereniging Telecommunicatie Grootgebruikers (BTG) connects business and government organizations with common interests in the fields of information and communications technology (ICT) and telecommunications.
CLICK TO TWEET: Why is BTG important to smart city deployment? Jan Honig explains in this blog.
BTG has been defending the interests of Dutch companies and institutions that use corporate communications on a large scale since 1986. BTG organizes network meetings to this end, where sharing knowledge and experience is central. BTG represents its members at domestic and foreign regulators and the association has more than 180 members in both the business community and the government.
To accomplish its mission, BTG organizes a communications platform between government, suppliers and members and offers its members a network for meeting and knowledge sharing. BTG identifies trends and translates them into relevant content and activities. Members benefit from demand aggregation / consolidation and related-service provisioning.
BTG Members and Partners
BTG members represent the large business market. These are government organizations, commercial companies, knowledge organizations, suppliers of telecom services and providers. Both demand and supply sides are therefore represented in the association.
CommScope's Activities at BTG
CommScope has been a BTG partner since 2015 and has participated in BTG events for years. We actively participate in the In-Building-Wireless Expert group. This group is working on the general expectance of in-building wireless solutions (active and passive) by the telecommunications operators (i.e., KPN, Vodafone and T-Mobile) serving the Netherlands.
Recently, BTG set up yet another expert group working on the hot topic of smart cities, and CommScope was invited to participate in this workgroup. At one of its first sessions, I'm proud to say that the group elected me as its chair (pictured below). Currently, the Smart Cities Expert Group has the members from the following companies:
SPIE
Nokia
Axis Communications
CommScope
We anticipate adding a few other member-companies to this group to cover the full spectrum of technologies and solutions used in smart cities developments.
We expect to continue working as a BTG Partner on issues that will help members in making the right decisions related to their ICT and telecoms challenges such as:
If you want more information about BTG, then please click here. We hope you will join us.