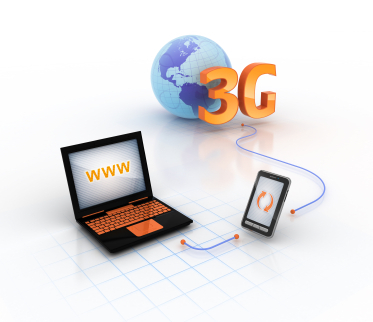 As many parts of the world enjoy the benefits of 4G, primarily LTE networks, let's not forget that many other areas still largely rely on 2G and 3G networks. One such area, as CommScope's Vick Mamlouk explained in his recent question and answer article, is the Middle East and Africa, where wireless networks can differ widely in their level of development. Some are deploying LTE, some are just now issuing 3G licenses and some rely largely on offering 2G voice service.
I and others on our Middle East and North Africa (MENA) team have been working closely with a number of operators who have just won 3G licenses and/or are deploying 3G networks. These operators are able to access the expertise CommScope has in deploying wireless networks of all generations worldwide. Our experience confirms that 3G networks bring new realities that operators in MENA will need to address:
The move from 2G to 3G enables smartphone and tablet users to start accessing more data-based services-videos on the Internet, emails, online gaming and web surfing. This data traffic sucks up a lot of the bandwidth that a 3G network adds. It can be shocking to see the capacity that you expected to last for the next two years to reach its limits within only six months. Operators deploying 3G often need some guidance on how to maximize the bandwidth and capacity at each cell site to get the most out of their investments.
The 3G transition also makes passive intermodulation (PIM) a more important network performance metric to monitor. In 2G, PIM (the unwanted mixing of RF signals that can increase distortion and interference) is not a major concern. But the move to 3G and a more data-centric network makes PIM very important. Out-of-control PIM can bring down site or even a whole network. CommScope has added PIM testing at the factory for all its antenna, cable and RF conditioning products. You can learn more about PIM and the resources CommScope offers in this earlier Lou Meyer blog post.
We at CommScope are eager to share our expertise and advice on the transition to new and next generation technologies. Have you deployed 3G and come across other issues that differ from 2G? Leave a comment if you'd like to share.