It is that time when IT analysts begin recounting the year's major trends and weighing in with their predictions for 2013. "Big Data" is at the top of many lists. That should be no surprise, given the massive volumes of information being stored and the promise that Big Data holds.
The sheer quantity of data being produced by all manner of IP devices is only part of the story. Big Data's real value is in the ability to analyze data quickly, and use it to make much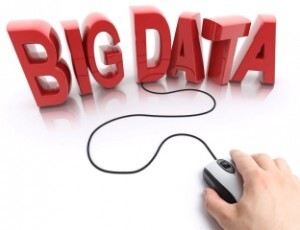 better-informed decisions. The ultimate goal is to make decisions in real-time, when the impact is the biggest.
Big Data's value is no longer an abstract concept. For example, the British Broadcasting Corporation reported corporate data now appears as a balance sheet line item for 20 percent of the United Kingdom's biggest companies. Studies, such as the 2011 McKinsey report on Big Data, identified significant savings and revenue opportunities based on Big Data analytics that stretched into the hundreds of billions of Euros.
These Big Data concepts—using information to make accurate decisions in real-time—can also extend to the cabling infrastructure. CommScope's SYSTIMAX® imVision® solution provides an in-depth view of the end-to-end physical layer, and automatically documents any changes that corrective action must be taken immediately. For example, if a new server needs to be installed, imVision can provide the end-the-end connectivity path for that server, based on information it has in its database. No manual review of spreadsheets, no reliance on obsolete data, and most importantly, no possibility that the path selected will be occupied by another service.
The imVision solution can assist customers in making informed decisions in an office building, by tracking and locating IT equipment. In the era of "Bring Your Own Device," this capability becomes even more critical.
Are you ready to deploy an intelligent management solution to assist with your "Big Data" accommodations?