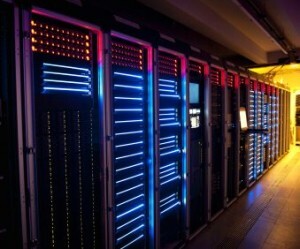 (Note: The following has been submitted as a guest post to CommScope Blogs by Franklin Flint, global OEM marketing technology evangelist at Dell. Opinions and comments provided in this guest post, as with all posts to CommScope Blogs, are that of the author and do not necessarily reflect the views of CommScope.)
Telecommunications providers transfer petabytes of data across their networks every single day.
From calls and purchases to downloads and updates, telco operators have a wealth of information that they can use to improve their products, become more responsive to customer demands, and locate new sources of revenue. In fact, according to a recent survey, 85 percent of telco service providers use big data and analytics to give them a competitive edge in the market.
So, what kind of information are telecommunications operators looking at, and what are the benefits of their efforts? Here's a look:

Gaining Insight into Customers

In addition to collecting data from customers' direct interactions—transactions, communication with a representative, payment, and the like—telco providers can also record and measure data patterns and usage. Combined with the demographic information provided by the customer, this information can provide quite a robust view of the operators' customers as a whole. By monitoring these things, communications providers can get a good idea of what's important to their customers and become more responsive in product offerings and marketing initiatives.

In addition to helping to plan global strategy, customer insights can be implemented on an individual level. By examining user behavior, for example, providers can offer personalized recommendations for services and add-ons. This is critical. As providers' product portfolios have become bigger—offering everything from devices to content packages—so has the complexity of cross-selling. Customer service can also be improved as representatives appeal to what's important to each user individually. Both of these improvements have the potential to deliver a better experience for the customer—they get the products they really want—and, for the provider, customer retention increases and costs go down.

Cashing in on the Next Big Thing

As mobile data usage continues to grow and over-the-top (OTT) players continue to multiply, telco operators are looking for how they can remain relevant and profit from the changes. Some carriers have implemented new data pricing structures to help offset ballooning usage costs, but big data offers another way to cash in.

Telco operators can study how users are using their devices and services and analyze them for opportunities to provide new products and better value for their users. In this way, they can stay ahead of their competitors and build a brand that's known for innovation, which, in turn, can lead to more customers. If a carrier can provide video conferencing with better call quality than an OTT player, for example, it's likely that customers will turn to the carrier to provide these services.

Some operators are also providing scrubbed data to third parties, thus opening a new profit stream. This data could be used in creative marketing initiatives, like planning for demographically-targeted billboards in specific areas and individualized advertisements directly on the device.

Tools that Can Help

As data collection potential has gotten better, so have the tools that support it. Data storage costs, both for in-house carrier-grade servers and cloud-based solutions, are now more affordable and scalable. Data processing power has also improved. Telco providers can take advantage of advanced number crunching-potential similar to that of what search engines must process every day.

With these hurdles gone, communications operators and customers can begin to benefit from the valuable information channels offered by big data.

How are you using customer data to improve customer experience and product offerings? Share your thoughts below.