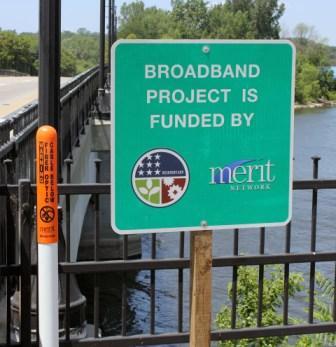 In remote rural areas of Michigan, a lack of backhaul infrastructure limited the availability and performance of affordable Internet service. Community institutions (i.e., schools, hospitals, libraries and government organizations), businesses and homes were left with Internet speeds far below their needs. Something had to be done—enter Merit Network, Inc.
Merit Network stepped in to solve the problem with the Rural, Education, Anchor, Community and Healthcare—Michigan Middle Mile Collaborative (REACH-3MC) initiative. When the American Reinvestment and Recovery Act of 2009 was signed into law, Merit saw the available federal funding as an opportunity to address the broadband shortfalls throughout Michigan. This non-profit organization could finally realize its nearly 50-year dream of bringing state-of-the-art broadband services across thousands of acres to rural areas of Michigan.
To accomplish such a feat, Merit Network selected CommScope as its fiber-optic partner for the 2,300 mile build-out. Prior experience and a diverse range of solutions ultimately convinced Merit that CommScope understood complex broadband deployments.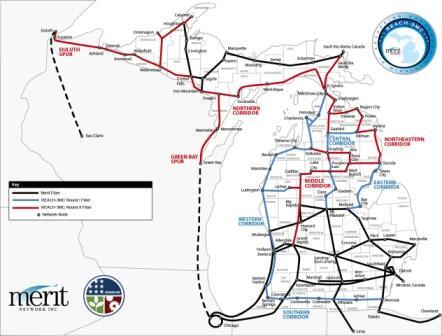 As a "middle-mile" project, the aim of REACH-3MC was not to directly connect every home and business in a certain service area, but to build backhaul into an entire region. Thanks to the success of REACH-3MC, both new and existing Merit members benefit from 21st century broadband in remote and rural areas.
Starting in 2010 and working through 2013, Merit Network expanded their fiber-optic backbone from 1,700 to 4,000 miles. The result - bringing much needed broadband connectivity to many remote rural areas of the state.
Today, more than one million homes and 55,000 businesses will benefit as direct customers of a REACH-3MC internet service provider. The deployment of CommScope solutions are documented in the REACH-3MC story, "In three years, Merit Network extends the reach of its middle-mile fiber-optic network by 2,300 miles using CommScope fiber solutions." Check it out for more details about the deployment.
Are you looking to upgrade your broadband network to rural subscribers? What has been your experience?