CCAP (Converged Cable Access Platform) technology is a hot topic in the cable industry—for very good reason. When fully implemented, it integrates multiple network elements into a single device, thereby simplifying, reducing costs and "greening up" the network.
Edge QAM, CMTS and EPON OLTs are key components in the delivery of both residential and commercial services. Combining them is expected to have significant cost, space and power benefits; however, it is not necessary for network operators to abandon their existing investments and take an all or nothing approach. There are logical steps in the evolution that allow network operators to begin reaping the benefits of CCAP as soon as early 2013 and take a step-by-step phased approach based on business needs.
So, the question is how do network operators bring their systems up to speed with CCAP?

Well, this and other related CCAP questions will be answered during an upcoming webinar hosted by Light Reading Cable.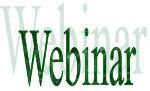 The webinar, CCAP: The Road to Cable Convergence, will take place on Monday, September 10, 2012 at 1 p.m. EDT (6 p.m. BST).
Hosted by Alan Breznick, senior analyst, Heavy Reading, I will join Mark Sumner, vice president, Marketing and Business Development, Casa Systems and Jorge Salinger, vice president, Access Architecture, Comcast. The three of us will examine the issues of preparing for the upcoming CCAP era, and I will lay out a comprehensive CCAP evolution strategy.
Please click here to register for this webinar. I hope that you join us on Monday.