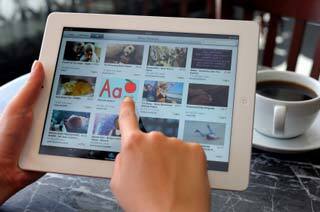 Today, cable operators face an uphill battle meeting the demands of converging streams of video, both in an MPEG and data format.
Market forces that require operators to combine and deliver multiple formats, multiple platforms, and personal and interactive videos to subscribers are driving these changes.
For example, by the end of this year video is expected to be almost 90 percent of consumer Internet traffic, which will drive data QAMs (quadrature amplitude modulation).
Today's networks


Current networks are made up of an asymmetry of QAM ports to CMTS ports and large racks of units that gobble a lot of power. Today, operators typically have switched digital video QAMs, video on-demand QAM, DOCSIS® QAMs, and broadcast QAMs coupled with DTI servers and combiners on racks. With this comes pressure on real estate space, rack space, power and heat.

Converged Cable Access Platform (CCAP) is meant to provide 50 percent savings on power and rack space with almost six times more CMTS density. Furthermore, the ability to roll out an IP-based solution will further add demands to the current infrastructure in the already crowded head end.

The Journey-Steps in migration process


The first step in this journey will be collapsing streams of MPEG video channels. By this I mean that the universal wideband edge QAM will be the standard moving forward. This particular downstream shelf on the CCAP chassis will be able to carry linear broadcast video, video on-demand, switch digital video and video over data. This immediately allows operators to remove the multiple chassis and replace them with a simple 9RU or larger unit.

The second step would be to operate EPON (Ethernet Passive Optical Network) out of the chassis. EPON allows the operators two clear moves. The first move is to go after high value and high margin business services from day one. The second move is the ability to roll out IP-based services for future use.

The final step in this three-step process would be to combine the upstream CMTS/DOCSIS functionality into this chassis.

The migration to CCAP is easy and we can show you the way. During next week's Cable Show inWashington,DC (June 10-12), we can assist you bridge the CCAP gap.

Cable operators are poised for big changes in the delivery of video and data. CCAP, with its flexibility and power savings, will allow the cable operators to scale and eventually migrate to an all IP delivery. Convergence has begun, and the journey to get there is off. Stop by Booth 2025 next week during the Cable Show and we'll start the journey together.

DOCSIS is a registered trademark of Cable Television Laboratories.