During the past year, India's data center and cloud computing industry has been brimming with activity. Major telecoms such as Bharti Airtel and Tata Communications have tied up with cloud service providers—HP and Google, respectively—to provide cloud services. In addition, the government has also shown interest to create a committee that would put in place policies and procedures for the cloud computing industry.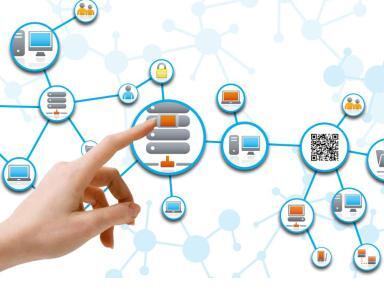 With incremental cloud adoption and virtualization rapidly growing coupled with data centers springing up in India, the need is increasing for sophisticated network solutions that unify communications, thus making enterprise IT resources available on an anytime-anywhere basis. Intelligent network management is an increasing imperative for India's CTOs and CIOs.
According to the research and consulting firm Zinnov Management Consultancy, the cloud computing market in India has grown steadily to reach a range of approximately US $860 million to US $912 million in 2011. It is expected to grow exponentially as enterprises and individual users rapidly take to cloud services to improve efficiency, reduce costs and increase productivity. In addition, enterprises are relocating their IT infrastructure toIndia for cost advantages and uptime, thereby fueling the demand for data centers here and leading to huge financial investment by companies such as Tata Communications, Reliance Communications and various companies in the race to create world-class data centers in India.
Despite the explosive growth trajectory of cloud computing and data centers, India still suffers from basic network communication problems such as power failures (and we had a major power failure recently), network outages, security issues, high costs and low returns. These still need to be overcome to enable these enterprises to be more productive and profitable. What India essentially needs to overcome these challenges is a concerted effort in which the government has a major role to play toward building a robust cloud and data center ecosystem.
Intelligent networks are a solution to India's woes
India has thousands of large enterprises and more than 50 million small and medium businesses where information is needed constantly and across verticals, geographies and devices. These different enterprises all call for an intelligent infrastructure management system that stays a step ahead and has up-to-the-minute connectivity maps for users—individual, commercial or government.
To meet this spiraling need for a smart network, it is imperative that organizations have a long-term view. The intelligent network catering to the future should provide not just a seamless user experience, end-to-end capability and centralized control, but also be able to address challenges like deploying service-oriented architectures, web services, and virtualization—all this while aspiring for peak technical and business performance. Apart from being robust and flexible, networks today must be built with architectures that support expansion and adapt to the changing marketplace requirements.
An intelligent network—which is a service-independent telecommunications network providing complete vision, knowledge and control to the user—can encompass all of the above attributes in providing reliability, increased return on investment, flexibility and also security.
To give a better understanding of the capability of such networks, large organizations that are required to work across time zones or provide 24x7 customer support can leverage intelligent network solutions such as CommScope's imVision™. This new solution enables greater control over a network and can provide flexibility to thrive in today's business landscape with reduced downtime by combining intelligent software and hardware to identify devices and problems on the network quickly and reliably. In addition, imVision can provide tighter security through the network, enhance change management, simplify audits and compliance, improve process efficiency, increase operational efficiency, uptime and productivity, monitor and control all sites globally from one location and automate existing workflow.
Organizations can benefit from using smart solutions such as these for a more resilient network-wide security system, faster deployment of services and applications, efficient use of computing resources, reduced complexity, and lower total cost of ownership simply by thinking ahead and building active intelligence within the network.