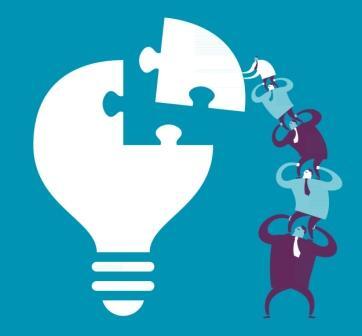 On October 29, 1969, computers at Stanford University and the University of California in Los Angeles connected for the first time. Many believe this connection was the start of the Internet as we know it today. Since then, the Internet has evolved into a platform that controls virtually every aspect of our lives. I am sure some of the early developers understood the historical significance of these connected computers, but how could anyone have imagined all that it would become?
I'd like to think that data center infrastructure management (DCIM) and our approach to physical infrastructure is evolving in the same manner as the Internet.
While we can't trace the start of DCIM to a single event, it may have gone something like this:
Data center operator/business owner: "We'll need to expand capacity by 65% in the next year. Can the data center handle it?"
IT manager: "No worries, I'll work on the requirements for some new IT equipment."
Facilities manager: "Has anyone thought about all of the energy that new equipment will consume with energy prices skyrocketing?"
Everyone: "Ok, we'd better start comparing notes."
The emergence of DCIM was born out of concern for the lack of collaboration between IT and Facilities, the increasing complexity on the data center floor and rising energy and real estate expenses.
Like the Internet, DCIM has grown from a basic need for collaboration into a holistic game-changing platform that significantly enhances the collaboration between IT and Facilities. It is also starting to automate how the data center is operated and managed.
Let's pause for a moment and think about the implications. If DCIM automates the data center – if we are able to use sophisticated DCIM software to seamlessly predict, plan, and grow both capability and capacity – then what does this mean for the next generation data center? How far can efficiencies in resource consumption actually go?
Of course, the path to the next generation data center will not happen without robust collaboration between vendors and suppliers. Data centers require many different vendors working together to provide value to customers by driving more standardization. The same goes for DCIM. No single DCIM vendor can do it all – it takes a DCIM vendor working with an alliance of other partners to help customers holistically manage their infrastructure.
Recently, iTRACS opened the ourDCIM™ Developer Community for global registration by users, customers, vendors, and other interested constituents. iTRACS a CommScope company, is essentially making its DCIM environment available for exploration by registered, qualified developers. In doing this, we are asking vendors to join us in a spirit of collaboration and innovation. This may appear to be a relatively small step in the evolution of DCIM as a game-changing technology, but in my opinion, it is the most important step.
By opening this community, we are helping DCIM move along its inevitable evolutionary path to an open, inclusive technology that forever changes how infrastructure is managed. I, for one, am excited to see what we develop by working together.
If you have any questions about the ourDCIM Developer Community, leave a comment below and I will be sure to get back with you.