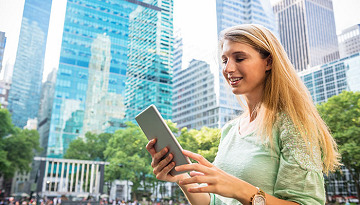 Most radio network planners grapple with how to increase network capacity ahead of peak traffic demands. The issue becomes even more complicated because of constraints that must be considered.
CLICK TO TWEET: CommScope's Amar Mandhyan wants to help you make an informed decision on what solutions you will need to deploy to fit your network's 4G and 5G requirements.
Those constraints include:
Different traffic demand and projections in various parts of the network
Type of devices in the network and bands supported by those devices
The operator's bandwidth holdings in different spectrum bands
The cost of adding capacity
Infrastructure constraints like tower space/weight/power/wind load
Site sharing requirements
EMF limits
At CommScope, we understand the challenges planners face when deciding what is the right solution to deploy. Various options include:
Increasing transmit and receive diversity paths
Adding MIMO layers
Using 8T8R beamforming, sectorization through multi-beam antennas
Active antenna solutions
The advent and early stage deployments of 5G have further complicated the issue for planners. They must now consider additional options like massive MIMO solutions that come with various transmitters and receivers (16T16R/32T32R/64T64R) in sub-6 GHz, and even higher configurations in mmWave.
CommScope has completed a comparison study to look at these challenges from different perspectives. The study evaluated the benefits and challenges of some key configuration, to enable the planner to make an informed decision. The objective is not only to find the best engineering solution but also to consider return on investment and the financial aspects of the solution being deployed.
I believe our study will help you make an informed decision on what solution you will need to deploy to fit your network's 4G and 5G requirements.
Additional resources:
Dedicated to simplifying cell site connectivity
Learn more