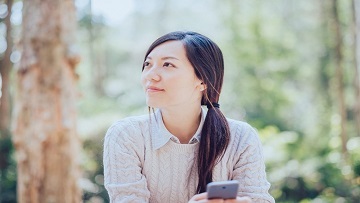 Merely two decades ago, China had limited technology to boast about. The story is very different today as the nation aspires to be a global tech powerhouse, nurturing a legion of tech hungry consumers across cities and rural areas. One of its most well-known technology developments to leapfrog other nations has been digital payments. "Can I use WeChat Pay?" is a question I would ask the retail staff over the counter when I visit Japan, Korea or Singapore. In China, consumers automatically whip out their smartphones when making a payment.
CLICK TO TWEET: John Yang explains how the "Broadband China" project is expected to bring broadband coverage to the rural communities and promote faster internet connections.
Connecting the rural population to a digital economy
Even the homeless are turning to digital payment options such as QR codes to solicit donations from the kind-hearted passersby – so no excuses about not having loose change or cash! However, if one takes a closer look, many individuals are in fact paid by small businesses and local start-ups to collect data (for marketing purposes). Each scan translates to a small payment.
Another example is that citizens living in the rural areas are now able to purchase almost anything, thanks to the widespread success of e-commerce in China. As smartphone penetration increases in rural China, businesses are trying to capitalize on these opportunities. For instance, e-commerce giant Alibaba's Taobao villages' approach educates the rural community about using online business, thus creating a rural e-commerce ecosystem effect, and in turn, alleviating poverty and improving lives for the citizens living in rural areas. Last year, consumers in rural areas contributed $200 billion to online sales.
Despite this opportunity, the biggest drawback is the limited broadband access in rural areas where internet penetration is only 30%, compared to over 60% in urban areas.
Fiber bridges the 'digital divide'
China is committed to lifting its poor rural population out of poverty by 2020. Some of the key initiatives taken by local government include the "Broadband China" project to bring broadband coverage to the rural communities and promote faster internet connections.
"Broadband China" looks to lay fiber connections so that the rural communities have access to faster broadband speeds. This is important because as cities are transformed rapidly by smart technologies, the rural areas have to keep up (connection speeds) in order to also benefit from the digital services driven by a Smart City.
Addressing connectivity in rural areas
Whether in a city or rural area, fiber continues to play a key role in deploying high speed mobile and broadband networks. Fiber-to-the-home (FTTH) technology is widely considered the fastest and most reliable way to access the Internet, and a service provider could deliver a wider range of services and applications through FTTH.
Convergence offers a cost-effective answer to building a fiber rich FTTH network. To find out how to make more efficient use of fiber in converged networks, download our latest e-book on network convergence:
High speed fiber broadband and cellular connectivity support economic growth and an improved quality of life for the rural communities. While investment in high speed broadband across rural China may be costly in the short term, network operators, infrastructure providers and the citizens will ultimately benefit from long-term economic opportunities.