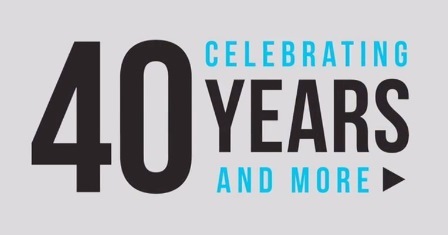 Two people have served CommScope as chief executive officer since the company's founding in 1976—co-founder and current Chairman of the Board Frank Drendel and current CEO Eddie Edwards. These two men have overseen the growth of CommScope from a spin-off cable product line to a multi-billion dollar, global designer and builder of connectivity for the world's most advanced communications networks.
As CommScope celebrates its 40th anniversary, Frank and Eddie reflect on the company's history in the interview below. You can also learn more about the people and innovations behind CommScope's 40 years by visiting our 40th Anniversary webpage. You'll find a variety of information there including a new history video.
And check out our posts on FaceBook and Twitter (#COMM40) for profiles of our top patent holders and longest serving employees. It's these employees, and thousands more like them, who are the real story behind CommScope's success. Thank you to our employees, customers, partners and collaborators who have grown with CommScope over the years, as we all work toward building a more connected world.
What are some of CommScope's greatest contributions?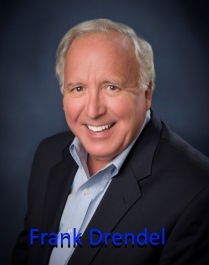 Frank Drendel: There were 158 employees when we started CommScope in 1976. Now there are about 25,000. We are the 15th largest company in North Carolina, where our headquarters still are, and we serve operators all over the world. We've contributed significant innovations to all the industries we serve.
Eddie Edwards: Our greatest contribution is in having grown from a small, single product company to what we are today—a large company with an expansive portfolio of innovative solutions. As Frank likes to say, "Nothing sells like the truth." That ethos continues to define how we do business. We strive to be open and honest with customers, employees and partners, always working with integrity.
What has been the biggest or most surprising industry change?
Frank: There were two big ones: the invention of satellite cable TV in 1975 and the growth of the Internet in the 1990s. Satellites delivered signals to the cable headends, which could then be sent out on cable networks. Satellites enabled new channels to deliver movies directly into American homes, which turned the industry upside down. The Internet brought yet another major shift in terms of the amount of sharable information and number of connected users.
Eddie: The transition from being a connected, wired industry to wireless was huge. Wireless brought a whole new way to communicate, and mobility's impact on us, our customers and our society is hard to overstate. Wireless networks have brought about huge changes in how and where people access information, with a huge growth in the amount of information traveling across those networks.
How have customers changed over the years?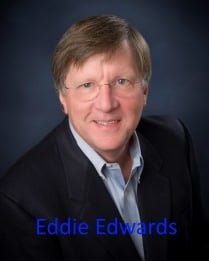 Frank: In the early days, CommScope served only cable TV operators, and there were over 5,000 of them. Every cable TV operator was unique in almost every individual city. Over the years, there were huge mergers among the operators that led to the multiple system operators (MSOs) that we have today. The MSOs grew much larger over the years and non-traditional companies from Silicon Valley started entering into telecom.
Eddie: In 1976, the cellular industry barely existed, and the Internet didn't exist in commercial form. Today, both are intrinsic to daily life and, combined with consumer-driven behavior, have created massive and constant demands for network bandwidth. Those markets and the network operators in them are the core focus areas of CommScope today, a far cry from where we started. CommScope evolved to serve these new customers, growing from solely a CATV supplier to become a complete network infrastructure supplier across multiple industries—wireless, telecom and business enterprise.
What are you most proud of about CommScope?
Frank: I'm most proud of where this company is heading. It is highly unlikely that any communication going over a network today—whether it's a phone call, video stream, email, tweet or TV show—doesn't travel across a CommScope product at some point. We have been able to keep pace with and even get ahead of the technological evolutions in many industries.
Eddie: I'm proud that we've been able to maintain the company culture for honesty and integrity that Frank and Jearld Leonhardt [co-founder of CommScope with Frank] put in place. It's hard to achieve that over so many years, but honesty still defines the management team here. Integrity is a core value, and I'm proud to continue protecting and passing on this CommScope legacy.