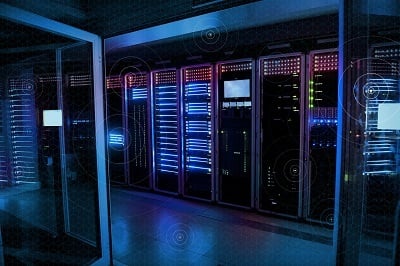 This blog post is part of a series called "CommScope Definitions" in which we will explain common terms in communications network infrastructure.
Ultra-Low Loss describes the performance of fiber optic apparatus used in data center (DC) networks. Data centers are always striving to increase the capacity to deliver services to their users. Like a finely tuned racing car, higher performance is a never-ending engineering challenge. As performance ramps up, each and every component is highly stressed and the overall performance of the car and the team depends on the performance of the smallest parts.
Data centers are much the same. DC capacity is built upon the physical fiber optic network cabling. This infrastructure is constantly increasing the speed and efficiency, enabling higher data throughput. Maintaining the flow of data is now dependent of preserving as much of the data signals as possible. Fiber cabling and connections lose a certain amount of signal – yet they are absolutely necessary to carry the information around the DC and eventually to the end users. Over time, the performance of these components has improved. Today, the standard of high performance is Ultra-Low Loss.
CLICK TO TWEET: CommScope's James Young defines Ultra-Low Loss for you.
As speeds go up, data links overcome increasingly difficult transmission challenges. More of the available signal is used to overcome these transmission losses which leaves less available signal on the link. Preserving the remaining signal is the best way to provide for the connections and fiber cable between the active equipment in the DC. Increasing capacity while maintaining the reach, scale and structure of the physical infrastructure is a constant challenge. This is precisely why CommScope has introduced a new Ultra-Low Loss apparatus platform.

Combining Ultra-Low Loss apparatus with high bandwidth OM5 cable provides the optimum multimode fiber platform for enterprise DCs. CommScope provides design tools and guaranteed link performance to take the guess work out of designing for next generation capacity in your DC. Enabling more connections and longer lengths brings low cost SWDM4 duplex fiber technology to even the largest enterprise DCs.

Keeping up with the demand for more DC capacity requires a well-planned high speed migration strategy. What are your plans for the next generation high speed networks?