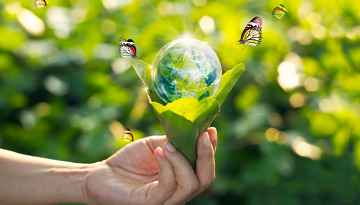 One of CommScope's corporate goals is to impact the triple bottom line:
We continually strive to minimize our impact on the environment and to improve the health and safety of our employees. In 2018, our corporate Environment, Health and Safety (EHS) team focused on the transition to the latest version of the ISO 14001:2015, the new international standard for the environmental management system (which embraces a more holistic view of our products and services from cradle to grave); and the newly-introduced ISO 45001:2018, the international standard for occupational health and safety management systems (which supersedes the OHSAS 18001 standard). The ISO 45001 standard is better aligned with the ISO 14001 standard.
CLICK TO TWEET: CommScope's Zuzana Pospechova explains in this blog how the company transformed its environment, health and safety program.
As part of this effort to embrace the latest environmental and health and safety management standards, our EHS team pursued several new initiatives designed to improve the long-term sustainability of our business. Here's an overview of our key 2018 EHS developments.
A new system for measuring the Incident Rate
Traditionally, the Incident Rate is a normalized indicator of incident events used to benchmark the performance of different facilities. The Incident Rate alone doesn't consider the inherent risk level, so it makes a direct facility-to-facility comparison problematic. The new system categorizes incident rate objectives across six risk work types to provide a more accurate risk representation, thereby providing a stronger platform to drive improvement and an overall safe working environment.
A new EHS roadmap to excellence
Corporate EHS objectives for 2018 followed the new EHS Excellence Roadmap. The roadmap uses Simply CommScope's four levels of foundation, transformation, progression and excellence. It focuses on leading indicators such as risk assessment, machine guarding, ergonomics, behavior, and aspect assessment to drive improvement, and not just the lagging indicator of Incident Rate. The new approach allows for a more targeted focus on areas for improvement at a specific site level.
A new EHS leadership development program
A by-product of the new EHS roadmap to excellence is the new EHS leadership development program, which features competency-based training. Managers are trained on the leading indicators of EHS excellence and evaluated on their performance against these benchmarks.
New EHS management software
EHS's current BSI Entropy™ management software, in use for seven years, migrated to a new, updated version in 2018. The new platform features improved performance metrics and analytical capabilities, as well as an improved dashboard experience and access via mobile devices.
A new ergonomic assessment tool
This tool was piloted in the North Carolina plants in the first half of 2018 and evaluated for possible deployment companywide. The tool is expected to make it easier to prioritize and resolve ergonomic issues and lower the risk of injury.
CommScope completed transition of its environmental certification from the ISO 14001:2004 standard to the ISO 14001:2015 standard and expanded the certification scope. It covered 61 percent of our manufacturing facilities in 2018 and further expanded the certification scope to 86 percent in early 2019. We have also initiated the transition of our safety certification from the OHSAS 18001:2007 standard to the ISO 45001:2018 standard and expanded the certification scope to cover 86 percent of our manufacturing facilities. We have successfully passed the registrar audits for both standards and received certificates for the expanded certification scope in early 2019. View our ISO 14001:2015 and ISO 45001:2018 certificates online.
By complying with the latest ISO environmental and health & safety standards and initiating new and improved methods of measuring our environmental, health and safety progress, CommScope has reinforced its commitment to people and planet. I encourage you to learn more about what we are doing as a company by reading our 2018 Corporate Responsibility Report. It details the environmental, social, and corporate ethics and governance initiatives and progress we made during the past year. Read the report and watch this space for more details about corporate responsibility and sustainability as we move through 2019.
Additional resources: