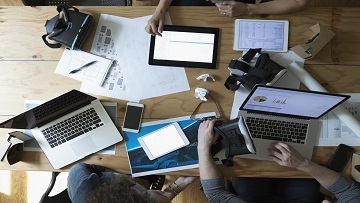 (Note: The following has been submitted as a guest post to CommScope Blogs by Jarrett Bluth, chief executive officer for Cheytec Telecommunications. Opinions and comments provided in this guest post, as with all posts to CommScope Blogs, are that of the author and do not necessarily reflect the views of CommScope.)
We are becoming ever more dependent on our cell phones and increasingly rely on them for both our professional and personal lives. We NEED to be in places where the coverage is strong to feed our data-hungry apps. This demand for excellent cellular coverage is driving decisions on where we go, where we work, where we play and where we live.
Right now, it's never been more important for buildings to have full indoor cellular connectivity.
Our partnership with CommScope marries Cheytec's ability to guarantee delivery of the carrier signal indoors with CommScope's world-class delivery system. Together, we enable building owners and enterprises to get the coverage they need and can't get direct from the carriers or elsewhere.
CLICK TO TWEET: The CommScope and Cheytec partnership allows for faster in-building wireless deployments.
Getting a signal into a building is something that – until now – has been a major challenge for building owners and enterprises to deliver to the people inside their spaces. Our partnership with CommScope enables the signal inside to be faster, with a smoother turn-up. It's also robust and adaptable for future upgrades.
This is a win-win for us and CommScope; however, the real winners are the people inside who need the coverage that their building owners and employers can now provide. In-building wireless coverage is a utility, just like water and electricity, and there are a growing number of people depending on a strong signal. The demand is here and growing, and indoor cellular system installations will grow exponentially in the coming years. If you wait a few years into the investment cycle, you will be far behind the technology in the building next door.
What are you doing to get your building or enterprise ready?