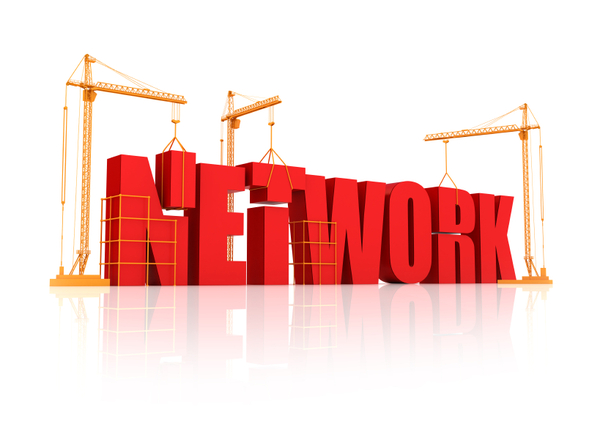 I recently came across a networking industry report from
Cleveland Research Company
that I found quite interesting. The report states that software-defined networking (SDN) creates opportunities for 10, 40 and 100 Gigabit Ethernet (GbE) deployment. The best part is that there is additional evidence to support this.
The Dell'Oro Group reported that 10 GbE has been dominating Ethernet switch port shipment in data centers since 2013. Dell'Oro also forecasted strong growth of 10, 40 and 100 GbE switch port shipments in data centers (as shown in the figure below) and SDN is one of the primary drivers for the growth.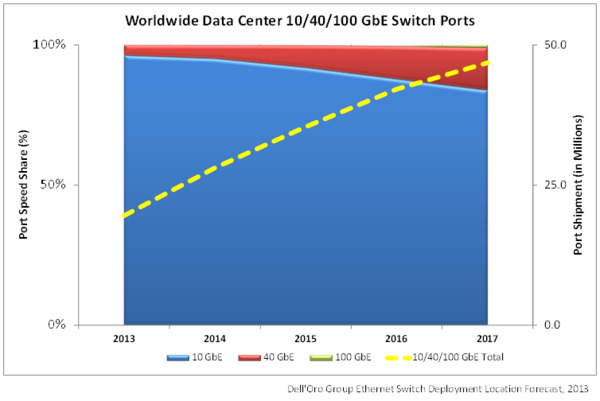 As I mentioned in a previous blog, "SDN-The New Problem Solver," SDN is essentially defined as network virtualization. The architecture illustrated in the figure below features business-oriented applications or services communicating their requirements or needs to an SDN controller. The SDN controller is a set of network functionalities implemented in software and installed on one or more servers. The SDN controller then dynamically programs network traffic flows and/or topology of virtual network infrastructure according to business requirements.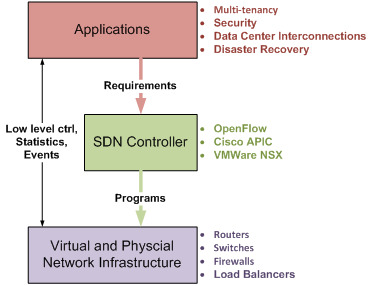 SDN was created to save on costs and enable resilience and agility in network infrastructure to support business. When considering SDN, we should keep two key things in mind:
SDN specification—Several SDN definitions and specifications exist, such as vendor-specific or open source specifications. They are not necessarily interoperable, but customers must thoroughly assess which one is suitable for their business requirements and needs.
Underlying physical networking capacity in terms of speeds—SDN architecture allows virtualization overlays to run on the top of network infrastructure. Like server virtualization, this means it is possible and actually designed to have multiple virtual network devices running on the top of physical network hardware such as one physical switch or router.
SDN is architected to operate multiple layers of virtual networks over a pool of physical switches, routers, firewalls and load balancers. It is necessary to equip physical network hardware with high-speed networking connectivity such as 10, 40 or even 100 GbE. In addition, virtual network overlays are dynamically programmed and created. They can be changed from time to time according to application requirements. It is recommended to provision the physical network hardware with high enough bandwidth capacity so no network bottleneck occurs when the network is being reprogrammed at anytime and anywhere. So, 10, 40 and 100 GbE are the best technologies available from standards. They provide high networking bandwidth capacity and the low latency needed to achieve networking performance excellence.
Today, it is not about implementing SDN, it's about laying the groundwork for SDN.
If you have any questions about constructing an SDN over 10, 40 or 100 GbE infrastructure, leave a comment below and I will get back to you as soon as I can.