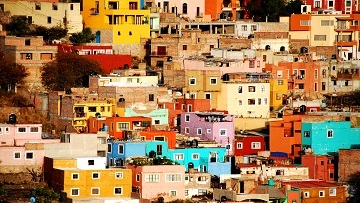 Latin America is experiencing unbelievable demand in fiber connectivity linked to fiber-to-the-x (FTTx) deployments, showing impressive growth rates for homes passed. With a 21 percent increase in fiber-to-the-home (FTTH) year over year, the region is one of the most active fiber ecosystems in the world.
To that end, convergence is one of the top priorities for operators. Deployment of fiber deeper in the access network empowers them to converge services in a very cost-efficient, future-proof and scalable infrastructure.
As innovative use cases for ultra-broadband connectivity -- like ultra-high definition TV and industrial Internet of Things (IoT) -- rises, users are challenging operators to deliver not just more bandwidth capacity but also more reliability, symmetry and latency. Fiber is the enabler to meet these new levels of service.
CLICK TO TWEET:FTTH is a big growth market for Latin America. Convergence is at the root of it.
CommScope is committed to supporting our customers in this era of transformation, delivering innovative solutions and our expertise in walking the fiber path.