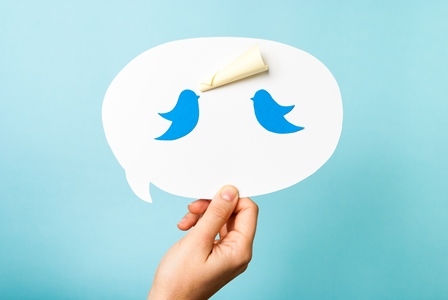 This might not need an explanation, but as a corporate communicator, my job is basically to help my company communicate with people interested in it. (Not too hard of a concept to grasp, I suppose.) Over the years, how we communicate has changed greatly. And one of the big influencers is that fun-sounding friend of all of ours—social media.
As my colleague Kris Kozamchak recently wrote, technology has changed the ways we get and share information in our personal lives. And the same thing has happened in the corporate world. Instead of just sending out news releases and hosting press conferences, companies engage customers on Facebook, share cool photos on Instagram, and tweet out updates or the recent company blog post.
One of the great features about these social media channels is that they offer greater access. On company blogs, you can read what individual employees and maybe even the CEO think about industry trends. On social media, you can connect with people from within the company in real-time exchanges. The amount of information capable of being shared is staggering (which is also what keeps us so busy in corporate communications these days).
CommScope is actively engaged on all these social media platforms. And in addition to our now-regular, day-to-day stuff, we are hosting our second-ever, hey-isn't-this-cool Twitter Chat on Twitter. What's a Twitter Chat? It's basically a chance to instantly communicate on Twitter with people about a particular topic.
Our upcoming Twitter Chat topic is "Optimizing LTE Networks for Higher Capacity." We will have at least six of our wireless network experts on Twitter at the same time, answering questions about adding capacity to today's 4G networks. And anyone can tweet a question, which our people will gladly answer.
The topic is basically an update to the first Twitter Chat CommScope hosted last year about best practices for implementing LTE networks. As more and more LTE networks are deployed, an ongoing need is to add capacity to them to handle all that wireless traffic. Our network experts will be sharing their insights and best practices during the Twitter Chat.
Keep an eye on the CommScope Twitter account and blog for more information, including some of the questions to be answered in the Twitter Chat.
And save the date of September 20, from 11:00 a.m. to 12:00 p.m. Eastern, for the Twitter Chat.
Leave me a comment if you have any questions.
Chat with you soon!