In the wake of a wide-spread environmental disaster like Hurricane Sandy, we have the opportunity as thoughtful analysts to apply the benefit of 20/20 vision. We can look back and seriously review what we did that was right in our preparation as well as what we could do better going forward.
One message that was hard to miss during Sandy is that a large enough storm cannot only disrupt power to a vast region; it can also break supply chains for critical resources like fuel. Long-term backup power for critical facilities depends on the ready availability of fuel, but so do millions of homes, drivers and emergency services.
In hindsight, how could we have prepared for a pervasive fuel shortage? One method is by applying a strategy that has long been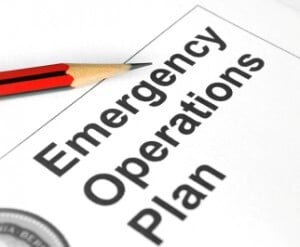 used by manufacturing and investors alike… diversify. By identifying diverse and discrete supply chains (or investments), risk is reduced. In the case of backup power for critical facilities, diversification can be achieved by deploying backup sources that use different fuels, and that ideally come from different sources.
Hydrogen is one such fuel. Hydrogen is produced within a completely different supply chain than petroleum products. It is not drilled, refined or transported in the same way. Instead, it is an industrial gas, with its own discrete manufacturing processes and distribution system. Hydrogen-powered fuel cells are highly reliable, extremely easy to maintain and do not produce carbon dioxide and other greenhouse gases that are being blamed as one of the potential causes of global climate change. Direct current (DC) plant backup is incredibly efficient, with no required transfer switch or rectifier inefficiency.
What impact could the deployment of clean and efficient hydrogen fuel cells have had during the aftermath of Hurricane Sandy? First, at initial loss of power, backup systems would come on RELIABLY, without the long startup and maintenance cycles required by diesel-powered generators. Second, as the power outage wore on and fuel supplies were diminished, lines at fuel stations and rationing of fuel would not be an issue. Hydrogen, manufactured at thousands of locations across the nation, could be acquired and replenished readily. Third, limited resources which were historically needed to support unreliable generator sites could be redeployed to more urgent or critical repair tasks.
Critical facilities are just that… critical. Hindsight shows us that diversification of backup sources may prove invaluable in larger catastrophes, so let's get prepared.