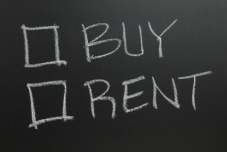 As companies consider the risks and challenges of building a new facility, the choice for hosted colocation facilities becomes very attractive. Many CFOs are asking their businesses, "Why don't we move these costs from an upfront capital expense to a predictable monthly operating expense?"
Today, colocation providers are implementing the use of data center infrastructure management (DCIM) tools. These tools are in place to optimize the operations and performance of your data center. As many organizations move to colocation or hosted data center services they find themselves having to remotely manage their facilities, rather than it being based in the same building.
The imVision® solution from CommScope can enhance your current DCIM tool by providing you with improved network visibility, security, efficiency and change management. This is accomplished by monitoring your physical copper and fiber infrastructure at the port level. The ability to quickly know what has been removed with or without approval, automate workflows, and simplify audits can empower your operations team when managing your data center from anywhere across the globe.
CommScope will demonstrate the imVision solution at the Data Centre World conference in London on February 27-28. If you are planning to attend, please stop by the CommScope booth K50 at the London ICC Excel Center to see imVision in action and learn more.