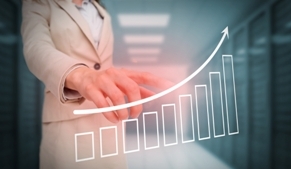 It's human nature to want to maximize our capacity, no matter what shape it takes. This can mean the amount of furniture in our homes, the amount of money in our bank accounts and the amount of time we have available for both work and personal use. We're always dealing with a capacity issue, in one form or another.
This same challenge applies to the data center. The ongoing capacity crunch is considered to be one of the biggest issues keeping data center managers awake at night. I'm referring to capacity questions such as: how much power do I have left for expansion? How much availability do I have in physical space and racks? How much capacity am I wasting with stranded/unused servers or switch ports? If my data center runs into a wall, and I'm about to run out of capacity, what are the best available options?
I will be discussing data center capacity issues and challenges in what should be an educational customer roundtable webinar on Tuesday, September 8 at 12:00 p.m. EDT. The webinar, sponsored by DatacenterDynamics, will focus on today's most pressing capacity challenges and the available solutions helping data center operators alleviate those issues.
Joining me in the webinar will be Scott Holgate, University of Montana; Darren Watkins, VIRTUS Data Centres, and Ciaran Forde, CommScope.
Register for the webinar to learn from your peers as they discuss the best practices they're using to manage and optimize their data centers.
If you have any questions or comments about the capacity challenge or the upcoming webinar, leave a comment below, and I will be sure to respond.