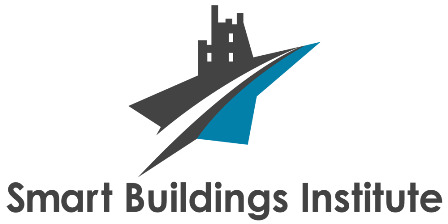 According to the
Smart Buildings Institute (SBI)
in the United States, a smartly-designed building
enhances the performance of the building
and
ease of operation
over its life-cycle. The primary goal for a higher-performing building is
to minimize the long-term costs of facility
ownership
to owners, occupants and the environment. In a higher-performing building
all components of the building are integrated to work together
. This synergy
improves operational performance, increases occupant comfort and satisfaction
and provides the owner with systems, technologies and tools to manage and minimize energy consumption.
I believe it is safe to say that many commercial buildings are, and will continue to be, built to be dynamically changing high-tech facilities. These high-tech buildings are designed to provide efficient and cost-effective environments for the information-age-based worker. This is accomplished through optimization of its structure, systems, services and management as well as the interrelationships between systems. Productivity is the driving force in designing and building these high-tech buildings for the highly mobile worker. These buildings are required to be easily adaptable to different functional uses such as open or closed workspaces, factory space, and other configurations. These buildings are becoming known as "smart or intelligent buildings" that optimize information services such as voice, data, video, energy conservation/monitoring (including lighting, heating, ventilation and air conditioning [HVAC]), fire alarm, security and access control, lighting control and process control (in-factory environments).
The CommScope Infrastructure Academy is excited to launch two new courses from the SBI, a non-profit organization in the United States dedicated to developing compelling industry training, certification and credentialing programs for the smart buildings marketplace. Led by a team of industry experts, the SBI offers building certification programs for compliance with a well-defined set of criteria for smart buildings and provides core training classes on the subject of smart buildings, system design and specification, system integration, control networking, user interfaces, and building systems.
The first set of classes available from the SBI through the Infrastructure Academy offers introductory level training on the fundamentals of smart buildings and smart building system design. These two classes build on each other and pave the way for future classes to be added. The SBI plans to offer full smart buildings credentials in the future and successful completion of these courses will count towards your credential.
The two new courses on the Infrastructure Academy's are:
Don't you think it is time to learn what a smart building is?