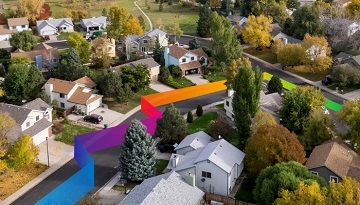 A passive optical network (PON) is a point-to-multipoint fiber network in which unpowered splitters and fiber distribution equipment are used to allow a single strand of single-mode optical fiber to serve multiple end users. A PON system consists of an Optical Line Terminal (OLT) at the service provider's data center and optical network terminals (ONT) located at the end user's locations.
CLICK TO TWEET: It is time to get your PON on! CommScope's James Donovan explains what you will learn from this Infrastructure Academy course.
In any PON, there are no active devices between a provider's central office electronics and the subscriber's premise. "Central electronics" usually refers to a central office or head-end type facility, however, it can include a remote terminal-type device especially if it serves a significant number of subscribers.
PON uses optical splitting devices to manage light, reduce the feeder fiber counts and share optical transmitter (laser) ports. Physical connectivity between OLT and ONTs is provided by single mode optical fiber and optical splitters. Because the splitters do not require power, the PON cable plant is fully passive. Note that the optical splitters can be cascaded to one another and simultaneously provide connectivity for ONTs.
Available since the 1990s, PON technology has been widely and successfully deployed for residential TV, voice, and data. PON grew out of a need by the telecom industry to provide dramatically more bandwidth to subscribers, replacing aging copper infrastructures, reducing power requirements, and reducing operating expenses.
If you want to know more about PON and the latest iterations of the technology, and understand the topologies and architectures of PON networks, then I recommend you enroll in the CommScope Infrastructure Academy's FTTx Optical Systems course (WR9421).
This course helps you understand all the optical systems used for FTTx networks, including PON and hybrid fiber coaxial network (HFC) transmissions and the infrastructure components involved.
Additional resources: