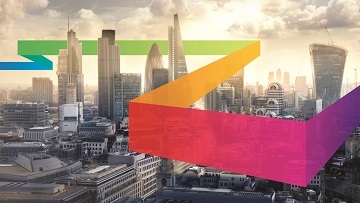 As networks converge and connectivity becomes an even greater part of daily life, smart city is a term that is quickly becoming a buzzword in the information and communications technology industry. While generally related to intelligent infrastructure, including digital sensors that can efficiently manage assets and resources and built in connectivity to the Internet of Things (IoT), smart cities have no formal definition and are still in the development phase. CommScope's participation in the TIA Smart Cities Working Group is part of our effort to help drive future connectivity in smart cities forward.
CLICK TO TWEET: What should you expect from smart cities? CommScope's David Sowry explains in this blog.
Convergence highlights the wireline and wireless connectivity that will enable Smart Cities to thrive. Fiber can help connect key institutions (schools, government buildings, hospitals, libraries, etc.) and provide a low risk way for public investment in connectivity, because excess fiber can be leased to internet service providers. 5G deployment will enable three use cases that will help drive smart cities: enhanced mobile broadband, massive machine type communications, and ultra-reliable low latency communications.
Enhanced mobile broadband will improve consumer connectivity for new bandwidth-demanding services that aren't feasible on current networks. Massive machine type communications will enable next-generation connectivity to potentially billions of IoT devices all at once. Ultra-reliable low latency communications will provide critical connectivity for services such as vehicular communication, drone delivery, and virtual or augmented reality that require a consistent connection and near instant response times. Together, all this connectivity will allow for the types of services that will come to define smart cities.
CommScope's involvement with the Smart Cities Working Group helps us participate in all parts of the growing smart city ecosystem, benefiting the citizens of these smart cities by contributing our expertise to educate policy makers and connect parties for public-private partnerships. Education at a local level is another important part of the work CommScope and TIA do. While most governments are fully on board with smart cities and next-generation connectivity, spreading the benefits throughout the country to help gap the digital divide is another matter entirely. Through advocacy, local decision makers can see the benefits to their towns and constituents. Connectivity policy also plays a major part in smart city development and CommScope makes sure the infrastructure will be there for smart cities to thrive.
CommScope's product portfolio will play a major role in smart city connectivity, whether that is densification solutions, HFC assemblies and connectors, or many others. Involvement on the policy and technical end of smart cities will not only ensure widespread adoption, but also establish CommScope's place as a leader in the field and help drive a connected tomorrow.