Business people have long recognized the value of building and maintaining a brand for their company, products and solutions. A successful brand carries it own value, representing something special and unique to buyers. Brands build loyalty and can lead to more or recurring business.
I spoke with CommScope's Fiona Nolan, senior vice president, Global Marketing, in a previous post about brands, specifically the increased focus on the Andrew brand. We continue that discussion in this post with Fiona answering some questions about her team's re-energizing of the SYSTIMAX brand. As a reminder, CommScope is re-positioning the Andrew and SYSTIMAX brands in its brand hierarchy. SYSTIMAX is the brand name used for CommScope's premier portfolio of enterprise network infrastructure solutions.
Q: What is the history of the SYSTIMAX brand?
A: SYSTIMAX has a rich history, embedded deep in the evolution of the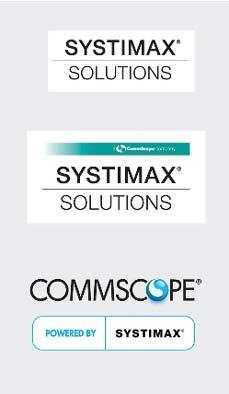 telecommunications industry. As part of Western Electric, the long-time manufacturing arm under AT&T, SYSTIMAX was the first brand used for bringing structured cabling solutions to the telecommunications market in 1989. The SYSTIMAX brand travelled to new owners when Western Electric was spun out from AT&T as part of Lucent Technologies in 1996 and then became Avaya in 2000. CommScope acquired Avaya's Connectivity Solutions business in 2004 and with it came the SYSTIMAX brand. Throughout that time, SYSTIMAX was one of the first brands used to introduce Category 5, 5e, 6 and 6A twisted pair cabling solutions. The same is true for fiber-based solutions where SYSTIMAX led the industry multiple times in introducing the next generationof new fiber specifications. This history of technological innovation and quality is part of why we believe SYSTIMAX is the most notable structured cabling brand in the world.
Q: How did customers respond when the SYSTIMAX brand was de-emphasized in 2011?
A: As we discussed before, CommScope announced a brand initiative in March 2011 in part to create more structure to the company's collection of business brands. We restructured our hierarchy of product and solution brands, including the well-regarded SYSTIMAX brand. In the new hierarchy, CommScope was emphasized as the lead brand across all of our businesses, while SYSTIMAX became a solution brand for our enterprise business. The SYSTIMAX brand did not disappear, but it was de-emphasized as part of the effort to elevate the CommScope company brand. Fortunately, most of our customers had associated SYSTIMAX with CommScope for a number of years, so the change did not startle our enterprise customers too greatly. We have always known the SYSTIMAX brand carries great loyalty, which is why we are now re-energizing it in both visual and messaging forms.
Q: Why do you think the SYSTIMAX brand has such loyalty?
A: We believe that SYSTIMAX is the top brand in the structured cabling market. CommScope and its global network of business partners supply SYSTIMAX solutions to over 75 percent of the FORTUNE 500 companies and to thousands of customers worldwide. The SYSTIMAX brand represents a wide array of twisted-pair copper and fiber connectivity solutions and services, and has included many "firsts" in the market. I believe that our customers recognize the world-leading performance, superior reliability and built-in intelligence that come with the SYSTIMAX name, performance that we back with a 20-year applications warranty. SYSTIMAX has a strong performance record in the industry, which is why our customers remain loyal to it and specifically ask for it.
Q: How will the SYSTIMAX brand be used in the new brand hierarchy?
A: CommScope is our company, and we sell SYSTIMAX solutions to the enterprise cabling market. SYSTIMAX is CommScope's brand for enterprise network infrastructure solutions. Customers such as global corporations, technology innovators and other industry leaders who are looking for top quality, high performance enterprise cabling solutions should examine our SYSTIMAX portfolio. We believe that SYSTIMAX Solutions is the most extensive and comprehensive portfolio of structured connectivity solutions available on the market today.
Q: What does the SYSTIMAX brand represent to customers and the market?
A: Today, the SYSTIMAX brand represents high performing, flexible yet manageable enterprise connectivity solutions designed for the modern era of multi-gigabit applications. Our customers recognize that SYSTIMAX solutions enable and improve communication between colleagues, clients, partners and suppliers across a wide range of environments and applications. The SYSTIMAX brand stands for high quality, technological innovation and proven performance. Our customers remain loyal to the SYSTIMAX brand because the brand has earned its reputation for almost 25 years.