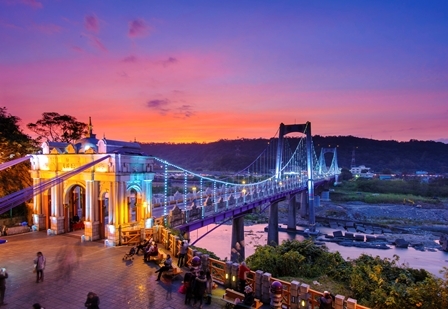 Long Term Evolution (LTE) has quickly become the main 4G wireless technology throughout the world. Taiwan started its LTE journey in 2014 when the major Taiwan telecom operators launched their first LTE services. Since then, the Taiwanese 4G/LTE market has experienced rapid growth; Taiwan is now recognized as a leading broadband market. According to forecasts from IDC, Taiwan's LTE coverage will reach 99 percent of its territory and Taiwan's 4G subscribers are expected to expand to 10 million by the end of this year.
Along with this remarkable growth, Taiwan's 4G market is witnessing another big trend. According to statistics issued by the Taiwanese telecommunications industry, the average monthly data transmissions of 4G users is approximately 10 gigabytes (GB)--the highest in the world.
Under these dual pressures, figuring out how to deal with network expansion challenges and how to optimize network performance—especially with the 2.6 GHz TDD/FDD band coming—have become the main industry concerns. CommScope recently held several workshops with operators in Taiwan to discuss key challenges including:
With the deployment of LTE frequency, the co-existence of FDD/TDD causes interference, which might damage the network performance if not properly evaluated
As a highly populated area with more than 100 percent mobile penetration, boosting network capacity and throughput is one of the key issues for all operators in Taiwan
The increasing use of smart devices requires more network capacity; however antennas are not welcomed in residential areas and protesting has delayed 4G expansion
With more than 70 percent of data traffic occurring indoors, it is urgent to cope with indoor traffic demand as well
With interference being a major problem for every operator providing 4G/LTE service, solving that is a critical first step to boosting network capacity and throughput. The implementation of high performance RF path components and subsystems is an efficient solution for reducing one of the sources of interference in an LTE network--passive intermodulation (PIM).
Being a long term partner with operators in Taiwan since the 1G/AMPS era, CommScope is proud to have helped solved challenges for the evolution of wireless networks throughout the development of the Taiwanese telecom industry. To learn more about solving PIM or get more details about our recent workshops in Taiwan, leave me a comment and I will be happy to reply.