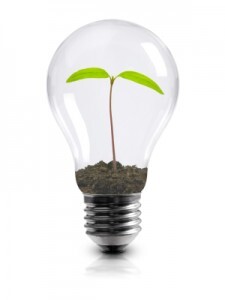 Recently, the Society of Cable Telecommunications Engineers (SCTE) introduced two new recommended practices related to energy management and critical infrastructure in the broadband arena—SCTE 184 and SCTE 186. Both these documents are the results of the Sustainability Management Subcommittee (SMS), a working group charted by the Smart Energy Management Initiative (SEMI).
OK, enough with the alphabet soup. Let's get to why these documentsmay matter to you. Broadband critical infrastructure (headends and hubs) is evolving and has been for years—analog to digital, low to high density and best effort to (dare we say it) five-nines (99.999 percent) reliability. Video, data, voice and business services with full service level agreements are all being carried today. Sounds critical, doesn't it?
SCTE recognized this challenge and launched the SEMI, with a charter to help the industry better manager energy usage. Along the way, the SMS was founded to drive best practices into new and evolving critical spaces. Those best practices have arrived.
Do you have responsibility for critical infrastructure? SCTE 184 provides recommended best practice for these spaces, drawing on the minds of multi-service operators and vendor experts, as well as the best of breed for sister industries. Are you wondering how to build for the future? Well, this is your blueprint.
You might ask, what about the equipment in a critical space? How should it look, feel and manage energy and heat profiles? The SCTE 186 describes the requirements for those devices, providing a path to sustainability and "Smart Energy" management to reduce operational expenses.
As a trusted advisor for networks around the world, CommScope is committed to assisting operators see the long-term, global view of energy solutions from every communication network perspective. As supporters of both SCTE and SEMI, we stand behind these new energy management standards.
SCTE 186 is available for download at no charge. To get your copy of SCTE 184, you'll need to visit theSCTE bookstore. Believe me, both are worth the read.