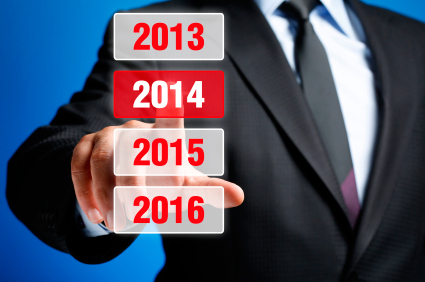 As demand for increased bandwidth continues to grow, the chief concern for network IT and data center managers will be to deploy the right technologies and strategies to handle the pressure on the physical layer. As this "data deluge" continues throughout the year into 2015 and beyond, enterprise networks are facing three unique sets of challenges to keep up with demand:
1. Bandwidth and connectivity in the data center
The data center is often an early adopter of technology because it consumes the most bandwidth. The physical layer and infrastructure must be at the highest level of performance and uptime. As a result, I expect in 2014 and beyond that in data centers:
There will be increased use of higher-grade multimode optical fiber in most, if not all, data centers.
We will continue to see a marked increase in the deployment of pre-terminated fiber and copper cabling.
Server virtualization has become prevalent in the move towards cloud computing, driving the need for faster server uplinks.
We will witness 10GBASE-T finally take hold as transceiver costs and power usage drop, driving the need for Category 6A cabling.
Another important consideration is how copper will fare over time. When the end user wants to have a lower cost data center, copper solutions continue to fit the bill. However, what will happen when data centers migrate to beyond 40G? This might make the turning point where fiber will be crowned king.
2. Harnessing network intelligence
The amount of intelligence gathered within the data center is continuing to grow. Harnessing the power of predictive analytics through comprehensive software solutions such as a data center infrastructure management (DCIM) will be critical in helping data center operators optimize and plan any expansion of their current facility. An ideal DCIM suite will help organizations have deeper insight into how their assets are being used, how much capacity is available for growth and how their systems are interconnected.
3. Rapid uptake in modular data centers
Modular data centers are one of the latest innovations that could see substantial growth in 2014. This solution offers the capability of rapid deployment featuring a standard design, tailored to the needs of the customer, within an efficient, modular structure. A substantial market for rapidly deployable data centers is developing in high-tech industries operating in remote areas such as oil and natural gas extraction facilities. We expect demand in this market to continue to develop in 2014 and beyond.
What do you think will be some of the big trends and challenges for the enterprise network in 2014?