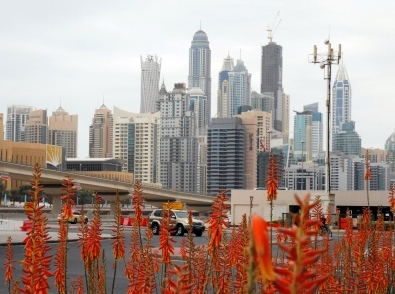 The
Middle East—Africa
region is among the fastest-growing wireless markets in the world. But with
explosive growth
comes significant challenges including overloaded towers and rooftops, and few available options for new sites. With minimal insertion loss compared to traditional hybrid units, CommScope's customized
low-loss combiners
are enabling
Etisalat UAE
to expand their network on existing sites—without a major CapEx investment.
To meet the increased capacity demanded by higher data throughput in the country, Etisalat UAE has been forced to add new antennas at existing sites on rooftops or towers for UMTS 900 MHz or LTE 1800 MHz bands. Most of the time, they are facing situations where rooftops are already full of antennas—or towers are already overloaded, with serious stability and wind-load issues.
One solution is a same-band combiner—a unit that combines two base stations on the same band (GSM900 and UMTS900) into a common port to reduce the number of antennas required. But introducing a passive unit in the RF path usually leads to an insertion loss that reduces the power available for coverage and capacity.
To minimize this power loss, CommScope has developed a new type of in-band combiner designed to deliver only 0.5 dB of insertion loss—compared with traditional one-size-fits-all hybrid combiners that lose 3 dB and essentially waste most of the power available. CommScope's low loss combiners are custom solutions tailored to the client's spectrum, which enable carriers to reduce the number of antennas and speed up network expansion. After successful trials performed at outdoor and indoor sites, Etisalat UAE decided to adopt the low loss combiner UMTS900 solution to upgrade their network sites.
To learn more about low loss combiners and the Etisalat project see the full text of our recent success story, CommScope low-loss combiners deliver network modernization solutions to UAE's top wireless carrier.
Do you have any questionsabout these innovative products? Do not hesitate to leave a comment, and I'll happily reply.