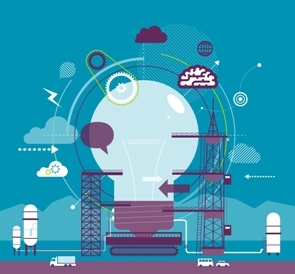 A quick visit to the
IEEE 802.3 Ethernet Working Group homepage
gives a good indication of just how busy the standards bodies have been. There are
16 active projects
covering new applications and, more importantly to those designing cabling infrastructure
for data centers and intelligent buildings
, these projects cover
six application speeds: 2.5G, 5G, 25G/40G over twisted pair copper, and 40G, 100G and 400G over fiber.
While the majority of these new applications are being developed to address the
never ending need for bandwidt
h, there are also lower-speed applications in the works for enterprise IT managers trying to get
more value out of their installed copper network
to
support the next generation of Wi-Fi access points
.
Surprisingly, this only covers Ethernet. New standards are also in development for Fibre Channel, Wi-Fi and others. They also include specific cabling standards that support these new applications.
So, do you want to know how to keep track of these new developments in the standards groups? CommScope is now in its second year of publishing the Standards Advisor, a quarterly update on the pertinent standards activities to ensure our customers can keep up with the latest standards developments. The latest edition covers the fourth quarter standards activities in 2014 for the relevant applications standards in IEEE (Ethernet and Wireless LAN) and ANSI T.11 (Fibre Channel), as well as the cabling standards in ISO/IEC (global), TIA (North America) and CENELEC (Europe). In this edition of the Standards Advisor, we also include standards around the LED lighting industry, which is increasingly making use of low-voltage, twisted pair cabling as an efficient way to power and manage these energy efficient lights.
Be sure to download the latest edition of the Standards Advisor to find information to help keep pace with evolving technology requiring strategic investment. If you have questions about the Standards Advisor or latest standards activities, leave a comment below and I will be sure to respond.