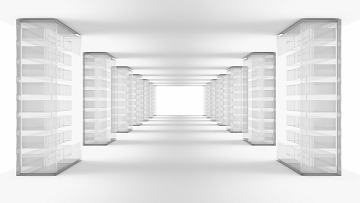 (Note: The following has been submitted as a guest post to CommScope Blogs by Volkan Otugen, Senior Associate Dean of the Lyle School of Engineering at SMU. Opinions and comments provided in this guest post, as with all posts to CommScope Blogs, are that of the author and do not necessarily reflect the views of CommScope.)
At Southern Methodist University in Dallas, TX, we're always looking for ways to engage our students. Our Lyle School of Engineering and the Datacenter Systems Engineering students recently visited Facebook's new data center in Fort Worth, TX. Engineers gave presentations and led tours of the facility. Later that week, SMU hosted the Infrastructure Masons, in which CommScope is deeply involved and sits on the partner advisory board, when the leadership from different cloud companies learned about our program and how to develop complementary programs to meet the educational and fast-growing workforce needs of the industry. The group also talked about how to recruit female tech talent.
It goes to show that the need isn't going unnoticed. The visits, tour and group discussions allowed an up close and personal look for students, hopefully increasing their knowledge of the industry and their potential desire to seek employment in the field.
It can't come at a better time. Jason Hayman, market research manager at TEKsystems was recently quoted in Data Center Journal saying the tech talent pool is low. He says the number of skilled individuals with newly in-demand skills tend to be low. Today's data center is undergoing an evolutionary transformation which is certain to continue into the future. Advances in mission critical facilities, virtualization, networks, data analytics, the extraction of useful information and security are introducing dramatic changes. They require professionals with diverse, highly specialized skills to effectively address the needs of this rapidly evolving profession.
CLICK TO TWEET: The need is so great, there's a degree for it. Learn more about data center education.
That's exactly how and why SMU's program came about. In 2013, we hosted a series of formal panels to identify the technical skillsets needed in the field. This work resulted in the development of a 30-credit hour multidisciplinary Master of Science degree offered by the Lyle School of Engineering. Taking a multidisciplinary approach, this program is designed to prepare individuals to serve either as technical contributors or as managers in this extremely critical field, shaping the future leaders of data centers around the globe. Students can specialize in one of four areas: facilities infrastructure & management, data engineering or analytics, networks, virtualization & security, or business.
The program was formally launched in fall 2014. Having graduated its first student in December 2015, this program has proved valuable and continues to thrive, attracting a diverse student body from all over the world. And that's exactly where they're needed.
(Note: The above has been submitted as a guest post to CommScope Blogs by Volkan Otugen, Senior Associate Dean of the Lyle School of Engineering at Southern Methodist University. Opinions and comments provided in this guest post, as with all posts to CommScope Blogs, are that of the author and do not necessarily reflect the views of CommScope.)