As part of its 40th anniversary observance, the CommScope team set out to identify the top 40 innovations that have come from CommScope (or one of its acquired companies) over the past 40 years. We will unveil the innovations chosen for the Top 40 starting today on CommScope Blogs and continuing through early January. Read more about the overall program and selection process in this November 4 post. This week, we reveal selections—in alphabetical order—for Innovations 21-40 on the list, starting with the first seven below. As our 40th anniversary year draws to a close, we hope you enjoy looking back at what we think are our top innovations—ones that have helped build the world's infrastructure of today and tomorrow.
Have an opinion about or connection to any of the innovations? Leave a comment below.
CommScope's Top 40 Innovations--Grouping 21-40 (part 1)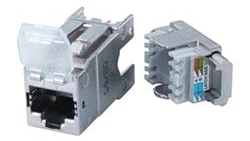 AMP TWIST Jack with Integrated Blades
Year of Innovation: 2005
The AMP TWIST shielded and unshielded modular jacks, with integrated cutting blades and wire lacing fixture, simplified the copper wire lacing process and dramatically sped up line termination. By enabling all wires to be cut at once, it established the fastest installation available in the market at the time.
Broadband Radome Microwave Antennas
Year of Innovation: 2013
Radomes, which are weatherproof enclosures that protect microwave antennas, used to be frequency-specific. For example, a two-foot microwave antenna could require eight different radomes, depending on the frequency band in which they were operating. In addition, each radome required a thickness that had to be very precisely controlled. CommScope's development of the industry's first Broadband Radome, using an expanded polystyrene foam base that is virtually invisible to RF, enabled one Radome to replace all these, and the part is not so dimensionally sensitive. This has led to faster delivery times to customers through more efficient production, lower inventory requirements, and the ability to locally configure the radomes without sophisticated equipment or highly-trained staff.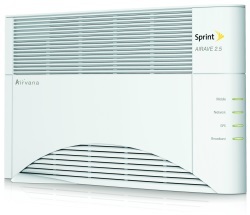 C4000 Small Cells
Year of Innovation: 2010
The C4000 series of 3G voice and data residential small cells, sold by Sprint under its AIRAVE brand, was one of the first commercially-successful small cells and one of the highest-volume products in the small cell industry. More than a million have shipped and hundreds of thousands are still in use today. Developed and introduced by Airvana (now a part of CommScope), this was the first small cell to support both CDMA 1xRTT voice and EV-DO data, and it has proved extremely reliable with mean time between failures in the millions of hours. The C4000 has helped ensure subscriber satisfaction by providing "5 bar signals" and proving to be a true plug-and-play solution.
FiberGuide Fiber Management System
Year of Innovation: 1989
CommScope pioneered fiber cable management with the invention of FiberGuide. FiberGuide, developed by ADC Telecommunications (now part of CommScope), provides routing paths and optimal cable management that organize and protect vital fiber optic cables. The system has been designed to assure that the correct fiber bend radius is maintained regardless of which components and sections are assembled. The company holds 148 patents for FiberGuide globally and an additional 54 patents are pending. With FiberGuide, CommScope is the leading global provider of fiber cable management pathways in support of major telecommunications and data center customers.

GeoLENS Location Estimation System
Year of Innovation: 1992
GeoLENs Location Measurement Unit (formerly Geometrix) was a network overlay mobile location system for computing the location of mobile phones. It involved sensors being deployed at cell sites making precise signaling measurements and passing these on to a geolocation control system for location computation. Developed for use in E911 applications by Grayson Wireless/Allen Telecom (now part of CommScope), the system was deployed in a 99.999% high availability redundant architecture for multiple cellular carriers. CommScope manufactured and deployed sensors at more than 20,000 cell sites for a variety of US wireless operators, and thousands of emergency callers on wireless devices were found every day. It was the first system ever to deliver a mobile location of a live 911 call to a public safety access point. This innovation paved the way for the location systems and services enjoyed today, common in emergency and commercial applications.
InstaPATCH 360
Year of Innovation: 2005
InstaPATCH 360 MPO-Based Pre-terminated Fiber System with Method B architecture is primarily used for data center fabric applications. Built around pre-terminated panels, InstaPATCH 360 is a comprehensive, modular fiber connectivity solution that includes patch panels and shelves, individual modules, trunk cables, ruggedized fan-outs, array cords and fiber patch cords. It is a modular fiber connectivity solution that enables installers to simply and quickly connect system components together, ultimately resulting in improved density, performance and reliability. Within a year of its introduction, this architecture was adopted by the standards bodies because it immediately solved the design, implementation, and migration issues associated with the other proposed Multi-Fiber Push On (MPO) connectivity methods, now known as Methods A & C. It provides customers with blanket duplex and parallel application support, application distance support beyond standards, ease of design and use, and a clear migration path through multiple levels of application speed. CommScope is clearly associated with Method B in the standards bodies and market, enabling data centers to continue to handle the vast amounts of data required now and into the future.
iPatch Automated Infrastructure Management System
Year of Innovation: 2001
Development and customer demand of iPatch enabled CommScope to be the top provider of automated infrastructure management (AIM) systems for the past 10 years. iPatch, now branded as imVision) also was used as a blueprint in defining the ISO/IEC 18598 standard for AIM systems. It combines intelligent hardware and software to provide users with unprecedented visibility and control over their network connectivity. Through a Web-based graphical user interface (GUI), users can document and monitor the cabling infrastructure as well as track the presence and locations of all connected networked devices in real time.