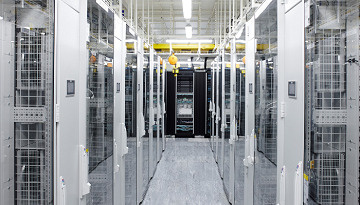 "A goal without a plan, is just a wish," is one of the phrases of Antoine de Saint-Exupéry, author of "The Little Prince," and it's a phrase with which I began my talk, "Envisioning The Future." Why? Well, today there are several trends that are impacting data centers, and although corporate administrators and directors want to embrace these trends, the managers must first know the trends and know each other before they can turn that dream into a goal with a specific plan.
Companies today are listening to many things, which makes everything difficult to process. For example, the change in business models and 5G connectivity is increasing network deployments, and data growth is driving cloud use. All this impacts the way managers should see and plan for the future.
CLICK TO TWEET: CommScope's Carlos Morrison Fell provides you with four trends that will benefit your data center.
What are the key trends that are impacting data centers so deeply?
Data centers will continue to grow. By 2021 global internet traffic will increase up to three times. Imagine the amount of data!
The role of hyperscale data centers. Speed and innovation are two terms that define these data centers, pushing manufacturers and designers to evolve rapidly.
New network architectures. Speeds of up to 400Gbps force interconnected architectures that support virtualization and unimagined transmission speeds.
FOG Computing. As if it were science fiction, today the devices communicate with each other, but not all data centers are ready to support IoT. Are you, or will your data center become obsolete?
All these trends are driving great advances, but as I said at the beginning, before we can draw up a plan, the dream begins with knowing: technologies, trends, their strengths and weaknesses. Following this method, a dream became a goal, a goal an objective, and all of it became a strategy.
Your ability to prepare for these challenges will define whether your data center will offer the innovation that new trends require or will become obsolete in a short time. We are ready for the future, the question is, are you?