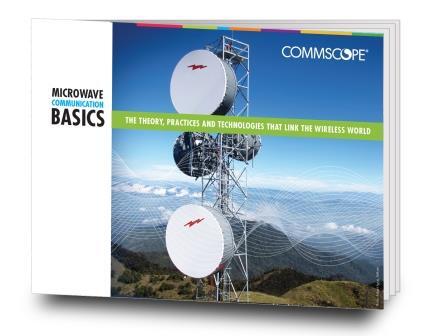 Did you know that decades before the "Chunnel," England and France were already connected – by the first practical microwave communications system? And did you know that some microwave planning depends on the shape of falling raindrops? And that some network designers see too much clearance over line-of-sight obstacles as a bad thing? It's all true, and it's all a part of microwave backhaul.
But just what is microwave backhaul?
Let's say you want to call or text a friend in another city. How does that work? First, your cell phone communicates with the antennas (called base station antennas) that you see nearly everywhere, usually up on cell towers, which get voice and data to and from your phone. Those antennas connect to radio equipment that is usually in a shelter at the base of the cell tower. From the radio, the call travels back to the main network in what is called backhaul. Microwave backhaul refers to the use of microwave communications technology to move voice and data traffic wirelessly from tower to tower and ultimately back into the main network.
Like every part of the telecommunications system, microwave backhaul is complicated and needs to be thoroughly planned in advance of deployment to ensure the high rate of reliability that today's mobile customers demand. Items to be considered include:
Environmental impact
Frequencies to use
Distance between towers
Denseness of the network
Traffic capacity
For example, environmental concerns include not only temperature extremes but wind, ultraviolet radiation, ice buildup and salt water corrosion. The distance between towers can range from roughly 1–100 kilometers (0.6–60 miles). All of these factors and others have to be taken into consideration by network planners.
To learn more about the theory, practices and technologies of microwave backhaul, download the latest CommScope ebook, Microwave Communication Basics. This ebook explains how the fundamentals of microwave communications bear on the capacity and reliability of wireless networks. It offers an accessible yet meaningful look into the components, systems and practices that go into an efficient, reliable microwave communications network.
Have questions? Leave me a comment. And look for more blog posts coming soon from some of the authors of the Microwave Communication Basics ebook.