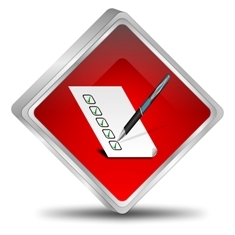 When cabling infrastructure is in place, the job is not over. Testing of the finished cabling system is an essential part of any installation project. This applies equally to both copper and fiber optic cabling. It also applies to all types of applications such as data centers, wireless networks, FTTx and local area networks.
Testing is needed to verify that a cabling installation has been completed in accordance with the terms of the contract and industry standards. In addition, the test data provides useful information for troubleshooting over the life of the cabling, and for planning future upgrades of equipment and applications.
Testing can be defined as an organized, systematic method used to verify the performance and quality of the installed network. This method may be divided into three phases:
Visual inspection
Testing
Documentation
The visual verification or inspection should include all pathways, equipment rooms, cabinets and termination points. Any deficiencies in workmanship, use of wrong materials or failure to adhere to drawings and specifications should be noted and corrected. Items to be inspected include, but not limited to:
Infrastructure
Grounding and bonding
Cable placement
Cable termination
Connector end-faces (vital for fiber optic networks)
Equipment and patch cords
The labeling of all components
Following the visual inspection and after all discrepancies have been corrected, testing with various electronic field test equipment may begin. The following is a list of field test equipment available for this activity:
Volt-Ohm-Milliampere (VOM)
Wire map testers
Certification field tester
Time domain reflectometer (TDR)
Infrared conversion card
Optical fiber flashlight
Visual fault locator (VFL)
Optical Loss Test Set (OLTS)
Optical time-domain reflectometer (OTDR)
Appropriate test adapters, leads, and cables
Inspection and cleaning tools and material
It is important to remember that field test equipment must be appropriate for the type of cable and connectors being tested and provide the appropriate test documentation.
The third and final phase of testing, documentation, is the most prone to neglect. Without documentation, much of the testing value is lost. Documentation in the form requested by the customer should be created, and also where possible be in accordance with relevant standards.
If you are interested in learning more about different test and inspection regimes for various applications such as commercial buildings, data centers, DAS, FTTA or coax, then please consider the CommScope Infrastructure Academy's SP3500 Field Testing of Cabling Systems course.
What safeguards have you put in place to make sure your documentation is correct?