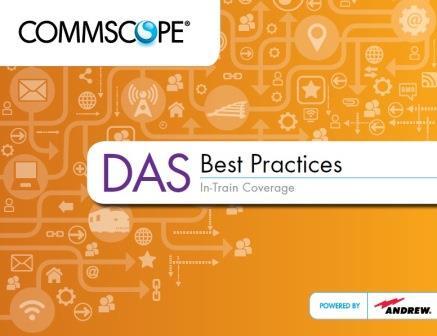 In July, it was revealed that the UK government would invest millions of pounds on mobile broadband on trains for passengers, with a new service that could be made available within the next three to four years and improving connectivity by 10 times. The upgrade will stop passenger's connectivity being "constantly disrupted by poor signal," as has been reported. The investment will mean trains will be upgraded to better pick up mobile signals that are then distributed via Wi-Fi within the trains.
In some countries, such as Sweden, in-train connectivity has already been upgraded enabling commuting experiences with seamless coverage. One country that has taken the lead in developing wireless access on its rail networks is Switzerland. InTrainCom, the consortium made by the Swiss mobile operators, has been focused on driving significant investment in broadband train connectivity in partnership with the national rail provider. Switzerland was one of the first countries to deploy wireless services on board trains, which has, in turn, driven the appetite and usage figures of wireless connections.
In Eastern Europe, rail companies are investing in WiMAX – a technology that is different to that used commercially but which has other benefits. In Germany and Italy, investment to date has primarily been on board the train and is driven by both wireless operators and rail operators. Based on rail operators requirements, train manufacturers have recently started building new trains already equipped with on-board wireless systems. The track-side investment is still in the hands of the wireless operators.
In Denmark, Sweden and Finland, investment is being driven by wireless operators. One project in the Nordics is Öresund-train service, a rail link between Copenhagen in Denmark and Malmo in Sweden. The link travels across the Öresund Bridge and through nearly 20 kilometres of tunnels. The complexity of providing wireless connectivity is heightened when taking into account that the joint inter-country train service is run in cooperation with seven train providers across Veolia Transportation (Sweden's rail operator) and DSB Öresund (Denmark's rail operator).
Ensuring wireless access for commuters on trains is a complex ecosystem to balance. It is the responsibility of the wireless operator to drive investment of infrastructure along the track, though operators may not be happy supplying coverage and capacity that can then be used by others supplying different services, e.g. Wi-Fi. On board Wi-Fi services in fact uses as backhaul capacity from existing 3G sites located nearby the track.
For cellular coverage, the main challenges are related to bringing the available mobile network signal along the track side into the train carriages themselves. Unfortunately, train structures, particularly the metallised windows of high-speed trains, can dramatically reduce wireless signal penetration into carriages. Even if mobile coverage is perfect on the track side, users inside the train often cannot be reached by an outside signal at all.
CommScope will be participating in the InnoTrans conference in Berlin, Germany on September 23-26 to discuss our in-train wireless solutions. We have years of experience around the globe in supporting wireless in metropolitan and high-speed rail systems. Come see us in Hall 4.1, booth #423 to learn more. You can also access our "DAS Best Practices for In-Train Coverage" document for an overview of our DAS (distributed antenna system) recommendations.
Do you have any questions about in-train wireless that I can help address?