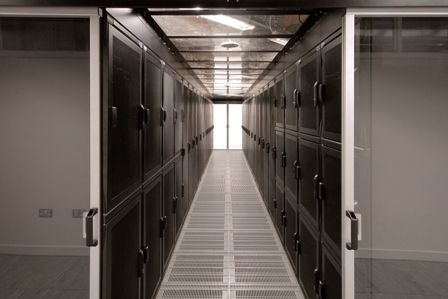 Data centers are the heart of all network operations. They pump the lifeblood (i.e. data) to and from users, storage devices and the Internet. The issues and trends surrounding data center infrastructure technology have been widely written about and explored in other CommScope and industry blog posts. They covered such topics as the importance of effective management, the focus on efficiency, and density and migration strategies.
However, when considering a new data center, the same basic questions must be answered:
Where should the data center be located?
How big should it be?
How much power consumption will it use?
What is the uptime target (what tier, how many 9's do you wish)?
What technologies should we use?
How should the data center be laid out?
What is the data center's life span?
With the proliferation of data centers today, you may be able to answer these questions; however, these answers result in another set of questions:
Should we continue to use the same products and architectures?
What higher density options are available?
What are the distance limitations for expected applications?
What new standards do we need to be aware of?
Data center infrastructure design is different from traditional structured cabling design for buildings and campuses. Even experienced designers must familiarize themselves with data center specific standards, architectures and technologies. Integrating diverse technologies, combining different cabling types, and making sure that the whole system performs reliably creates a set of complex tasks. Critical issues that need to be addressed include:
What is the network architecture that best serves our needs?
How much network capacity and speed do we need?
How can we plan for migration to new technology in the future?
What are the tradeoffs between expense and performance?
Should we use copper or fiber, and where should we use them?
Are you looking for detailed answers and advice in these areas? The new SP8850 Pre-terminated Data Center Solutions course available from the CommScope Infrastructure Academy provides you with the answers. The course helps students understand data center infrastructure technology and design. It also discusses relevant industry standards for data center infrastructure solutions for both copper and fiber optic cabling, and provides migration paths to the future. Network topologies and data center architectures are discussed with a view to optimum energy and space efficiency.
What questions do you have before you deploy a data center?