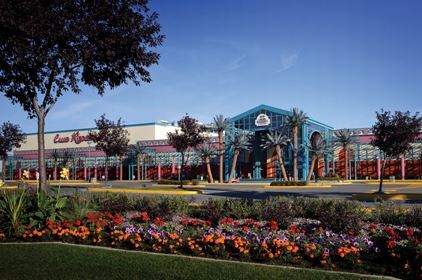 Time is money, quite literally, for Manitoba Liquor and Lotteries. Its liquor distribution center hosts two casinos – PlayNow.com and a network of video lottery terminals. Once in a while, slot machines and other electronic games are rotated and cycled to different locations. As you can imagine, getting these moved and connected quickly is a matter of revenue. Every lost hour of operation (ones that typically run 24/7) represents lost money.
Manitoba looked to CommScope – a partner for 14 years – for a seamless cabling solution. They required a wired floor grid to provide maximum reliability and flexibility to the connection of the machines. The first phase called for 8,000 feet of SYSTIMAX Category 6 network cable, resulting in 3,000 cable outlets and associated patch panels. Then the system went through a long-term migration to imVision to help better manage assets and simplify the frequent changes to come.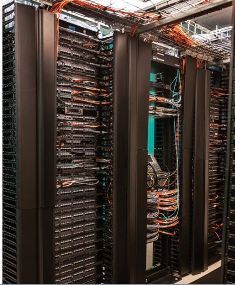 "It was one of the best installs I've ever seen," said Eve Perreault, senior network technician for Manitoba Liquor & Lotteries. "The copper grid floor was such a success. I expect the company cable cost to drop from a 100 percent cost to a 20 percent cost."
To further help control the bottom line of the project, CommScope trained and certified Manitoba's own cable and electrical teams. This provided expertise for the frequent location changes that were still to come.
Manitoba is repeating the installation process into other areas of business, thanks to the agility and expertise of the CommScope team. Do you have a success story to share from imVision or SYSTIMAX? Read more on this one by going to this link. We'd love to hear how we're making your connectivity efficient.