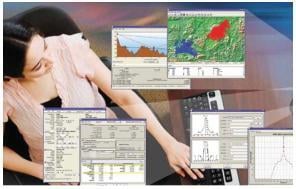 CommScope has been doing some extra work recently, joining with RCR Wireless to offer some useful information to the industry. In the Backhaul Capacity Solutions webinar, I was one of three CommScope folks discussing the looming industry crisis in backhaul capacity. The issue is backhaul networks acting as bottlenecks, putting a crimp on network capacity. Watch the webinar on demand to learn about a breakthrough technology in backhaul spectrum conservation and CommScope's microwave antenna, fiber-to-the-cell, mount and installation solutions.
We also sponsored an RCR Wireless featured report titled "LTE deployment: Getting it right the first time." This report overviews the challenges involved in deploying LTE - lack of spectrum, more complicated technology, site challenges, etc. Mainly it reviews sector splitting, small cells and distributed antenna systems as ways of adding and optimizing capacity. Download the feature report to learn more.
Feel free to use the Comments section below to ask questions or voice concerns you have with LTE and backhaul capacity.I'll be happy to reply to all that I can.